How in the world can we help children understand and start to cope with the major changes we've experienced throughout the year.  Especially when we are trying to grasp them ourselves.   Let's check out 35 of the Best Read-Alouds to Help Students Understand 2020.  
Let's face it 2020 has been A YEAR!  Some may say a year to remember, others may lean more towards a year they would like to forget!  I know I fall in the latter…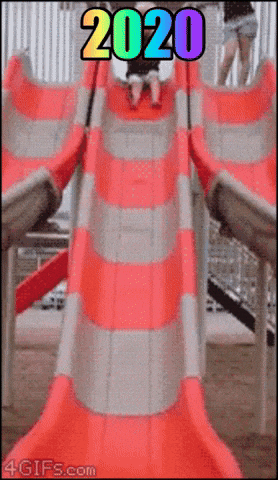 The year 2020 (yes, it was literally just ONE year) will stay in our minds for various reasons as adults.  However, we, as adults,  have various coping skills to help us through these stressful times, some healthy, some may not be so healthy.  
Understanding COVID-19 
It goes without saying that the main focus of this year was regarding the pandemic.  All of our lives were altered in regards to having to quarantine in some capacity, media, and nightly dinner conversations revolved all around it. Here are some great options for kid-friendly explanations and discussions. 
A child-friendly take on understanding this unprecedented time and learning to cope with difficult feelings.  The story explains and provides a wide overview of various topics including quarantine, feelings, heroes.
"The Day the Lines Changed" follows a green line who wakes up to find everything changed in the world.  This story provides a message of hope when all the other lines join together.
Diane Alber's Spot series extends from feelings and beyond.  Spot now tackles coronavirus and having to stay at home.
A positive take on how kids can share love and affection, even in a time of social distancing.
Looking for an accurate book of the events and details of Covid-19?  Then this book is for you.  Great for whole group discussions and problem-solving skills with real-world examples.
Along with the virus came an eye-opening revelation to some.  How important our essential workers truly are.  I couldn't make this list without reiterating this fact.
Hand Washing 
Just a friendly reminder of how good hygiene goes a long way!  Some of the best advice we learned this year was to make sure we continue to wash our hands!  
Follow the story of The Little Princess to get all the "germs and nasties" off of her hands to stay healthy.
Believe it or not "Baby Shark" came out in 2016 and still remains a craze and a tune in our heads we sing all day. Here is a cute adaptation of that song as they wash their fins.
A great board book to be used in Early Childhood.  This book focuses on how not to spread germs (handwashing, cover up a sneeze). Includes tips and ideas for parents and caregivers.
Freebie Alert!  This free downloadable book explains the importance of handwashing as well as provides an opportunity to be your own illustrator.  Kids can color in the pages themselves!
Mask Wearing
Besides handwashing, we learned that when social distancing is not possible properly wearing our masks is one of the best ways to protect ourselves from Coronavirus.
A reassuring story that provides comfort and creativity.  This story covers all the basics of Covid and the importance of a mask.
Diane Alber is at it again with this fun story that helps kids not only feel comfortable wearing a mask, but also how to wear one properly!
The masked ninja teaches his fellow ninja friends tactics to stay safe from Covid as well as never blaming specific ninjas for causing Covid-19.
What color is your face mask? This easy-to-read children's book helps youngsters understand the importance of wearing a mask during a pandemic and possibly in various other situations. It is also designed to help them feel comfortable wearing a mask out in public. If you are a parent, grandparent, or educator, this book is for you!
Understanding Virtual Learning 
Some teachers and students may be experiencing virtual learning in one capacity or another.  Whether your students or child participates in 100% virtual learning or a hybrid version these following stories are for you.
The third Spot book on this list includes Spot learning online primarily through a computer. Although it may seem different at first, learning can still be fun online!
Hybrid learning discussed through farm animals.  With a positive perspective of all options of learning this story will relate to both children and adults.
eNinja shares his best learning practices for online school.
Returning to school is different because of COVID-19, and for kids, it can be confusing too. Join Mia and her stuffed giraffe Stuart as they talk about the uncertainties of returning to school, including distance learning, hybrid models, social distancing, and how to be okay — even if things change all over again.
Voting
If you haven't heard… 2020 was an election year!  No matter what side of the aisle your beliefs may lie, I am sure you could agree it fit perfectly with the year 2020.  
A great story about how people get involved in politics because they see a problem that needs fixing and focuses on bettering the community.
Grace decides to run for president in her grade's mock election at school. The author even does a great job of explaining the Electoral College.
An alphabet book that uses every letter to encourage and empower.  This book will lend itself great for further discussions and explanations.
A child-friendly explanation of what happens on Election Day and the hope to inspire future generations to vote!
It wouldn't be a shortlist of election books if "Duck for President" wasn't included.  It is a great book showing how Duck works his way up the political ladder finding out the hard way that the workload increases and may not be as enjoyable as he thought.
Understanding the Black Lives Matter Movement
In 2020, we observed one of the largest movements in U.S. history.  Police violence spurred a nation of protests in regards to racial injustice. George Floyd, Breonna Taylor, Ahmaud Arbery, Tony McDade and Dion Johnson are just a few names of many.  We say their names, we remember, we stand in solidarity.  The following children's books are a great way to incorporate inclusivity and begin the important discussion on race. 
This children's book will help you approach the subject of racism in a way they can understand and identify with.
All of us may feel like an outsider at one point in our lives.  Sometimes we need to be brave and reach out to share our story.
This gorgeous story shares how important it is to Love who you are, Respect others, and Be Kind.
Protests and Marches 
We've seen many protests and marches over the past few years from Women's Rights to the BLM movement.  2020 has proven one thing to me of how important our voices can be.  We've seen protests and marches ranging from Individual Rights regarding Covid restrictions, BLM, Police Reform, Election Cycle, Election Results, and everything in between. 
Proving how together, we can accomplish anything, this story includes answers to what is: protesting, standing up for what's right and uniting.
In this motivating book you will find the inspirational story of nine-year-old Audrey Faye Hendricks, the youngest known child to be arrested for a civil rights protest in Birmingham, Alabama 1963. A story to prove you are never too young or little to make a difference in this world.
An introduction to action and activism, this book inspires and serves as a reference tool for what you need to attend a march.
Standing Up For What You Believe In 
If I had to choose one positive thing that came out of the year 2020 it would be to stand up for what you believe in.  We've seen it ourselves, our children have seen it, our students have seen it. 
Thinking ignoring the feeling of worry (in the form of a yellow scribble creature) is the answer: it only grows. Talking about worry along with others will only control the creature.
The resilience of the Hugging Tree reminds us to thrive and find the potential in us all.  To hope, to dream, and to grow.
Discover the life of Malala Yousafzai―a story about standing up for education, equal rights, and the youngest recipient of the Nobel Peace Prize.
Be Kind, Be Strong, Be You
Either way, you want to view the year 2020.  If you choose to try to block it out or if you choose to remember it… always know that you are important.  Be Kind, Be Strong, Be You! 
Try to embrace what makes you special because it can also lead you to find similarities with those around you.  Try to be a Purple Person!
Always remember… You Matter! 
Our job as teachers extends from just the classroom.  From building a sense of community and trying to build a safe, caring, loving environment.  We build a family. 
This list of 35 Best Read-Alouds to Help Students Understand 2020 are a great addition to any classroom or home library.  If you are looking to add more fluency and comprehension practice for the remainder of 2020 and beyond check out our First and Second Grade Literacy Centers for the Year as well as our First, Second and Third Grade Reading Comprehension Passages!
We would also love to hear any other Read Alouds to Help Students Understand 2020 you would recommend including in this list.  Please share those book titles in the comments below!
Written by: Christopher Olson
Thanks so much for stopping by! If you enjoyed this post, we'd love it if you could share Education to the Core with a friend, and BOTH of you can receive $5 off a purchase of $10 or more with the code: FRIEND5.
At Education to the Core, we provide done-for-you curriculum that is simple, fun, and engaging! In order to be an effective educator, you have to take care of you first! We strive to make a healthy work-life balance a reality for you each and every day.
If you enjoyed this blog post, be sure to join my email list to get exclusive FREEBIES, exclusive content, updates, deals!
Comments
comments