Veteran teachers have a lot to offer, but the thing we newbies appreciate the most are the valuable teaching tips from veteran teachers we receive.
If you travel coast to coast, state by state you will come across one thing in common… dedicated, talented and generous teachers who guide our young learners.  These teachers offer guidance to one another, share resources and build each other up when we may be feeling down.   So many teachers are willing to brainstorm together, support new teachers and share advice through their own experiences.  
Throughout my years of teaching, I have been lucky enough to be taken under the wings of veteran teachers.  These mentors have provided learning experiences that I wouldn't have picked up in a textbook or through a college course lecture.   I know I received some excellent and practical advice from experienced veteran teachers as well as those that retired.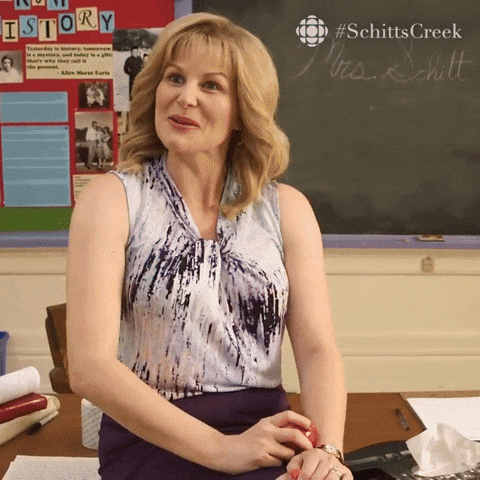 We called upon our veteran and retired teachers and colleagues from the Fearless First Grade Teacher Group and the outpour of advice was phenomenal.  It truly shows how much any teacher (first year or just about to retire) is willing and open to share their teaching tips.  Throughout all the wonderful comments, six common themes emerged.  
Teaching Tip #1 – Self-Care
"Find a moment to share and laugh with coworkers. Take a deep BREATH or breaths. There is always tomorrow. Find a time for a breath of fresh air each day." ~ Denise C.
"Take care of yourself. Don't let the job consume you… because it can if you allow it.  Don't feel guilty for taking care of yourself first. (BTW I'm in my 28th year and still struggling with this!!)." ~ Melanie S.  
"Be a life-long learner." ~ Sue M.
"Don't stay up too late.  Always go into your class well rested." ~ Sandy S.
"Find balance!  We need to balance our time between work, family, and self care! A lot of times as teachers we dedicate 110% to helping our students but we forget our family time, and to take care of ourselves!!!" ~ Olga C.
"Self love is critical to good teaching. Fill your bucket of love EVERY DAY. Make it a priority, because you are going to need it to be loving with students, fellow educators and parents. Your bucket must be full so make You a priority for at least some portion of every day!" ~ Suanne K. 
"Never underestimate the power of using humour in as many situations as possible. If you can laugh at situations and at yourself and don't take things too seriously it gains respect and without that you've lost half the battle." ~ Carolyn U.
"There is no such thing as work life balance – it is a harmony that has to happen. You are in control of that harmony. Do not spend your entire life doing schoolwork. Step away and take care of yourself and your family. Emotional well being is key to you being in this profession. It is hard work but worth every second! Being the only profession that trains every other profession is a huge burden we all take so seriously." ~ SueAnn H.
"Take care of yourself first, always be flexible and get to know your students interests." ~ Johanna C.
"Take time to take care of yourself!!" ~ Anne M.
"Read! Find or make time to read books to help you improve your practice!" ~ Bob F.
"Make your own mental health a priority! You can't pour from an empty cup!" ~ Joyce G.
"Stop comparing yourself to your colleagues and just be the best kind of teacher that you can be." ~ Karen C.

#2 – Build Relationships 
"Love them (children) first….teach them second! Once they feel your love they will want to be with you and learning will happen." ~ Teressa V.
"You need to care about them. They need to know it and be reminded daily." ~ Philip M.
"Foster relationships with parents and students. Students do not care how much you know until they know how much you care." ~ Pamela W.
"Find something to "love" about each kid, then make sure they know what that is. Do not take the teaching journey alone, create a bond with those you teach with. It isn't about the lessons, it is about the relationship, if that is developed the learning will take place. HAVE FUN!" ~ Pamela A. 
"It's ALL about relationships! Kids need to know you truly care. Build those relationships and everything else will fall into place." ~ Rhonda D.
"Kids who need the most love will show it in the most unloving ways, it is not a reflection of you. Love them today and maybe you'll be able to teach them tomorrow." ~ Felicia G.
"Kids act out sometimes. Respond with love and compassion.  Seek to understand why and then you can work to meet the child's needs." ~ Valerie T. 
"Treat every student in a manner that you would want someone to treat your child. Teach them, love them, and be their "person" while at school." ~ Denise S. 
"Each and every student deserves to be treated with honesty, equality and the love of learning no matter what their IQ or situation their life has brought them. Retired teacher of 38 years in Special education. Love them and grant them the right to succeed." ~ Sally C.
"Remember you never know what is going on in a student's home. Don't assume lack of work is laziness. Be empathetic, bring joy to learning, and let your students know everyone makes mistakes and that is okay." ~ Aileen W.
"Remember you never know what is going on in a student's home. Don't assume lack of work is laziness. Be empathetic, bring joy to learning, and let your students know everyone makes mistakes and that is okay." ~ Charlise H. 
"Educate the whole student, mind, body and soul.  Know your students and love them unconditionally.  Listen to what they say and personalize each relationship." ~ Luann S.
"Always give your students the ability to show you what they're capable of before reading last year's report." ~ Carolyn F. 
"Check they are okay as they come in the door. An upset child won't learn. Stand by the door and give little compliments to each one. The ones who don't respond normally are the ones you seek a bit of private time with." ~ Keryn M.
Teaching Tip #3 – Radiate Positivity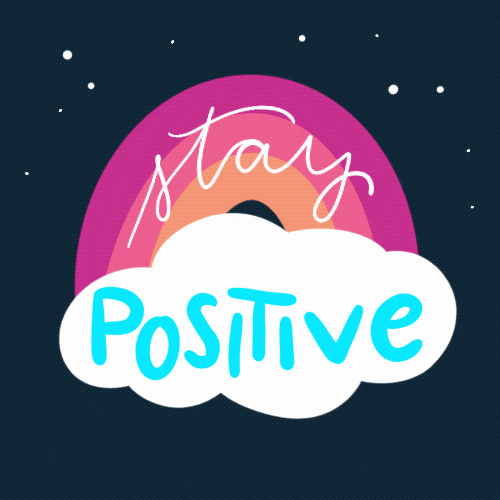 "Stay positive. Go above and beyond to make your school community a safe and happy place.  Avoid negative conversation and actions with co-workers. Just smile and walk away…don't go there." ~ Gwyn S.
"Surround yourself with positivity and take care of you! Don't listen to negative comments about anyone, students, parents, peers, admin, etc."  ~ Maria G.
"Try not to be downhearted. You never know when you will be the most important person in a child's life and influence their future. Teaching is not easy, but enjoy the laughs and remember that kids nearly always mean well. Don't drink alone." ~ Margaret E.
"Always Create a Positive Environment and encourage Every Student to Try, not just give up, by Teaching them Strategies to use in their Problem Solving. Learn how Each Student Learns, Orally, Visually, Aurally, Kinesthetic or a combination of these, in order to assist them in their learning. When they say "This is too hard", tell them "No, it is a Challenge. Accept that Challenge, go forth and Succeed. You will be surprised what you can accomplish." ~ Marina F.
"Start everyday like it was the first day! Don't let a bad day get in the way of enjoying your profession." ~ Kathleen M.
"Always remember: you do this for the kids." ~ Lee Ann N.
"Teach your children to be kind and take care of each other." ~ Mary Ann S. 
#4 – Find Your Community 
(Reach out to Mentors, Co-workers, School Personnel) 
"As my mentor told me during my first year "Look for the positive people, be it teacher, custodian, playground aide, secretary. You want to soar with the eagles, not drudge with the buzzards". I always remembered that through my teaching years and enjoyed it." ~ Patricia C. 
"Get to know the support staff. Greet the maintenance crew by name whenever you pass by. It's amazing how fast things will get done by staff members who feel respected." ~ Kathy M.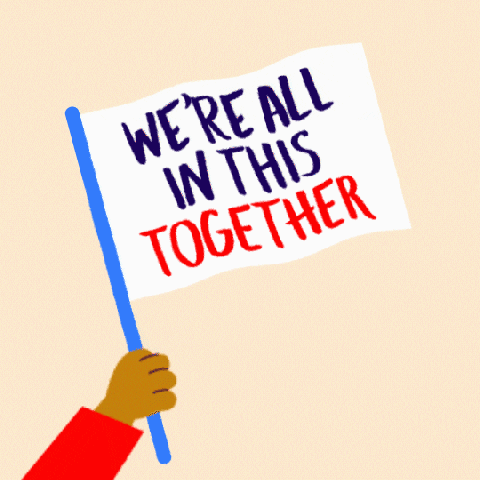 "
Find those outstanding, experienced teachers and learn as much as possible from them. If you are a specialist and the only one in your school, then take advantage of joining groups on social sites so you can ask questions and learn from them." ~ Shelly G.
"Keep a support system of encouragement." ~ Donna F. 
"Don't be afraid to ask for help from your colleagues. If you don't know something, tell the kids that you don't and will find out." ~ Kathy M. 
"Watch and listen. Your colleagues, regardless of their age and experience, may actually have something from which you can learn. And, believe me, they'll do the same with you! Don't walk in the door thinking you know it all. You all can learn from each other." ~ Pam W.
"Learn from others who have been teaching a while. Certainly know that you are a gifted teacher, but they are too with lots for you to consider if you'll be open minded!" ~ Penny G.
"One day at a time and talk to the veteran teachers. They are a wealth of information and ideas." ~ Gayle F.
"
Never participate in the gossip. Making connections with your students and families is the biggest thing that will help your classroom management. Have high expectations for all learners. Befriend the lunch ladies, secretaries and custodians…. they run the school and know all the inside info
to make things run smoother." ~ Guin G.
"Find a mentor who you like and respect to be there to listen and to give helpful suggestions. The mentor does not need to be in your school – he or she could be online. " ~ Mary J.
Teaching Tip #5 – Build Your Own Community of Student Learners
"When your students know you care, many of the behaviors will go away. Be an advocate for those without family support, you may change their life." ~ Terri M.
"
Embrace your village. Never stop learning. There is always something new to learn. Be kind to yourself, smile and laugh a lot. Cry only a little." ~ Allison K.
"Set a loose road map with your curriculum, but enjoy the "side roads" that come up with your students so you can enjoy the journey. Appreciate every individual and try to understand where they are actually coming from in terms of fear or anxiety. Your students will make you a better person!" ~ Kathy P.
"Know your students. They all come with their own stories and you need to connect with them and forge relationships. Teaching is about connecting with your students and building an environment of trust, affection and harmony together. I really love to teach!" ~ Ana D.
"Have a sense of humor and perspective. If you don't have something done, be honest with your students. They are very forgiving." ~ Nancy M.
"Routines first.  It's okay to spend plenty of time setting up and practicing expectations.  More and better instruction will follow if you do." ~ Cathay H. 
"Be prepared to wear many hats. You will need them all. Classroom management is key. You can't teach without it. Show them your silly side, and that you make mistakes too. Make learning fun!" ~ Julie C. 
#6 – Words of Wisdom 
"Own your mistakes. They arent perfect and neither are you. You're the classroom leader and they have to feel comfortable enough to follow you. So, pick your battles. Trust is earned, and trust helps them learn. Be patient, and be kind!" ~ Jonathan L.
"Always ask yourself, will this matter in five years? The answer determines your time, energy, and emotional investment." ~ Paula G.
"Love your children, you may be the one source of light and love in their lives." ~ Ken T.
"Open your mind and heart. Your students will teach you so much in a myriad of ways." ~ Arlene M.
"Remember that you are always a learner, too. I felt that my students taught me how to be a better teacher." ~ Linda M.
"Every day is a new day and if you expect the best from your students that's what you'll get." ~ Lee R.
"Every new school year is like being a first year teacher. Sleepless nights and jitters are normal before the first day of school. Try to match your students' pace and do your best." ~ Geri D.
"Say what you mean, mean what you say, AND do what you say you are going to do! Best advice ever." ~Jane R.
"
No matter what anyone says, it's all about the kids… that's why you wanted to teach, and it's what will sustain you in the tough times!" ~ Mary C. 
In times like these, we need to continue to build our communities and encourage one another.  I hope you enjoyed  and found some of these teaching tips from veteran teachers helpful and a good "pick me up".  If you are looking for some more tips and tricks from other teachers in the classroom, check out 30 Traits of Exceptional Teachers! 
Do you have some teaching tips you would like to share with your fellow colleagues?  Comment and let us know below! 
Written by: Christopher Olson
Thanks so much for stopping by! If you enjoyed this post, we'd love it if you could share Education to the Core with a friend and BOTH of you can receive $5 off a purchase of $10 or more with the code: FRIEND5.
At Education to the Core, we provide done-for-you curriculum that is simple, fun, and engaging! In order to be an effective educator, you have to take care of you first! We strive to make a healthy work-life balance a reality for you each and every day.
If you enjoyed this blog post, be sure to join my email list to get exclusive FREEBIES, exclusive content, updates, deals!
Comments
comments