Wintertime in our homeschool classroom means lots of storytime and craft time! It's a time where we slow down a bit and enjoy the season. Since it's too cold most days to play outside and explore, we try to come up with fun activities indoors to fill up our time. Since I am a homeschool teacher to a preschooler, a lot of our activities involve hands-on learning, reading, and crafts! So I thought it would be fun to put together 10 story and craft ideas that you can incorporate in your classroom too!
This is one of my favorite winter stories to read to my kiddos. I loved it as a kid, and I love sharing those memories with them. A really fun craft you can do to go along with this story is a Mitten Ornament! Not only is it a super fun craft, but you can use it as decoration as well! I've included a mitten ornament template to download. Once you have it printed out you can use whatever color construction paper you'd like to cut out the template. Then break out all your favorite art mediums, and have your kiddos decorate to their heart's content. Once they are finished, simply hole punch at the top, and tie a ribbon on it. Now you have a great keepsake that your kids can be proud of!
Grab the Free Mittens Ornament printable here.
Every kid's favorite thing about winter is snow! They hope and wish for snow to fall, so they can stay home from school and have a day of fun! This book is the perfect imagery of a boy's wish for snow, even though everyone else doesn't believe it will happen. The craft I put together for this story is, of course, snowflakes! No, you can do this craft two ways, if your kids are old enough to cut their own unique snowflakes then of course do that. However I have also included a snowflake template you can cut out for little ones, so they can color and decorate them as they please! Now is the perfect time to break out the forbidden glitter that gets everywhere, and another fun option is to glue on cotton balls so it looks like real snow!
Grab the Free Snowflake decorating printable here.
I love the Little Critter books by Mercer Mayer! They are so fun and a favorite in our house. What better winter pass time, then making a snowman! I was so excited to put this craft together, it's one of my favorites to do with my kiddos. So for this craft, You will be taking a simple paper plate and turning it into a snowman! You can learn just how to do it by following the link here.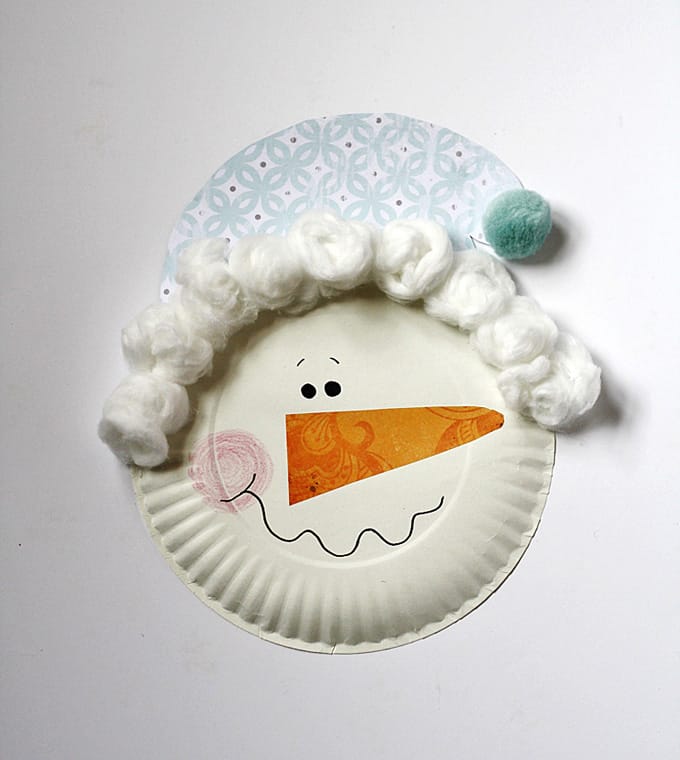 This is another fun winter book about a fox trying to figure out what to do when winter comes. For this story, I created a coloring page for your kids to enjoy! A simple craft, that can easily be reprinted and colored in over and over again! My kids love coloring, it's one of their favorite pastimes, and of course, I always have to join in as well. This is great for those virtually teaching as well because they can easily just print the coloring page. It's fun t have them color while listening to you tell the story.
Grab the Free Coloring printable here.
This book is a bit more educational, and teaches about hibernation! The craft to go along with this story is a beaver puppet! My daughter loves puppets and putting on plays. So this one is a huge hit, and can be a lot of fun! You can learn how to make yourown Beaver Sack Puppet by clicking here.
Can you tell I'm a fan of Jan Brett? I love the illustration style of these books, they are just gorgeous. This is another book on hibernation, and the craft to go along with this one is a cutie! So for this craft, you are going to need brown playdough, toothpicks, black beads, and cotton balls! Once you have all your crafting supplies together. We are going to make ourselves a cute little hedgehog! Simply roller some brown playdough into an oval, bringing one end to a rounded point. Then take the black beads and place them as eyes. Next, use the toothpicks to create the hedgehog's spikes. Once your finished surround the hedgehog with cotton balls, so it looks like it is laying in the snow. Super cute craft, to go along with a great book! Here is a cute example we found on instagram by @littlehappylearners!
This beautifully illustrated book captures the magic behind the returning of the light, the yearning for traditions that connect us with generations that have gone before — and the hope for peace that we carry into the future. For this craft, I thought it would be fun to create our own stained glass sun! Obviously, we won't be using real stained glass,  but it will give off the same effect! I have supplied a sun template for you to use. You will also need tissue paper in different shades of yellow and orange, scissors, ribbon, a hole puncher, and a laminator with the sheets.  Trace the sun template onto the laminator sheet with a sharpie or marker, then place torn pieces of tissue paper inside the sheet, try to stay within the shape of the sun. Next, we laminate it! After it is laminated, cut around the marker lines in the shape of the sun. Finally hole punch somewhere at the top, and tie a ribbon on it. Now you have a beautiful stained glass sun to remember the light even on a dark day.
Grab the Free Stainglass Sun template printable here.
This is a beautiful book is a gentle, poetic story that lovingly depicts the special companionship of a young child and her father as well as humankind's close relationship to the natural world. I really wanted to capture the essence of this story, and the beautiful watercolor illustrations. So for this craft, I have supplied a simple winter scene with an owl. Gather your watercolors, paintbrushes, and any other craft supplies, and have fun painting this wintery scene.
Grab the Free Owl Watercolor printable here.
A classic holiday/winter story is The Gingerbread Baby. One of our favorite crafts is creating our own gingerbread cookies to decorate. I've once again included a template guide for you! For this craft, we like to use playdough and some bits and bobs. Cut out the template and use it to trace the shape onto a sheet of playdough, another option is to use baking clay so you can keep your creations! Once you have your gingerbread shape, your kiddos can have fun putting beads on them, other playdough colors, ribbon, and any other goodies you can think of. It's fun to let their imagination thrive. If you chose to use baking clay you can also paint, and glue on the objects.
Grab the Free Gingerbread baby template printable here.
This is book is a beautiful way to end the Autumn season and introduce Winter. The craft for this one is all about nature and giving something back to it. We are going to be making cookie cutter Birdfeeders! You can learn how to make them here.
I hope you liked my 10 Winter Stories and Crafts for kids! I had so much fun putting them together for you. Remember to tag us in your photos, we would love to see how your kids enjoyed their crafts! Have some more fun winter stories and craft ideas? We would love to hear about them down in the comments below!
Written by: Brittany Coleman
Thanks so much for stopping by! If you enjoyed this post, we'd love it if you could share Education to the Core with a friend, and BOTH of you can receive $5 off a purchase of $10 or more with the code: FRIEND5.
At Education to the Core, we provide done-for-you curriculum that is simple, fun, and engaging! In order to be an effective educator, you have to take care of yourself first! We strive to make a healthy work-life balance a reality for you each and every day.
If you enjoyed this blog post, be sure to join my email list to get exclusive FREEBIES, exclusive content, updates, deals!
Comments
comments