As a homeschool mom, I am always on the hunt for great educational apps. Both educational but still fun and entertaining for my daughter. If it isn't fun, it won't keep her attention, so it has to be unique! I have been homeschooling her since August 2020, but I have been diving into educational apps long before then. So, I thought I would share 10 Amazing Apps for Preschoolers and Early Learners that I found during my hunt! Hoping it will help your preschooler learn and have fun too.
10 Amazing Apps for Preschoolers and Early Learners
1. Teach Monster
Teach Your Monster to Read is an award-winning phonics and reading game that's helped millions of children learn to read. This one honestly surprised me. I thought maybe it was a bit too advanced for my three-year-old. However, it breaks down reading in a fun way, and she picked up on it quickly. She is slowly building up a reading foundation, and I am so excited to see her continue to grow. Plus she loves getting new items and outfits for her cute little monster.
2. ABC Mouse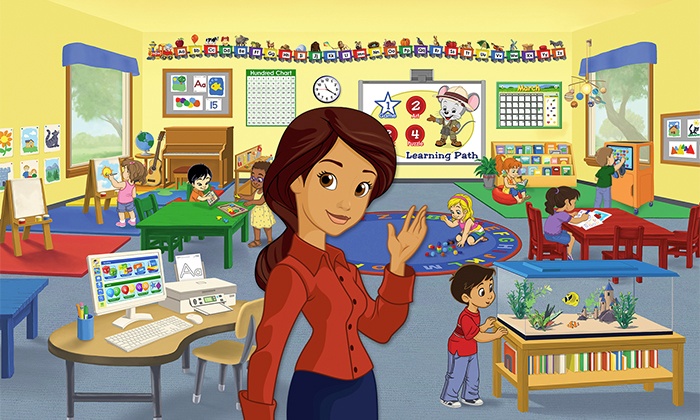 ABCmouse.com Early Learning Academy is a subscription-based digital education program for children ages 2–8, created by Age of Learning, Inc. Everyone has heard of ABC Mouse, so of course, I had to download this one. However, It isn't my daughters go to, and she really only likes to play with her hamster or color on here. Personally, it's a bit overwhelming, and I think she needs to be a bit older to navigate this one. But I added it because I know it really works for a lot of kids!
3. Khan Academy Kids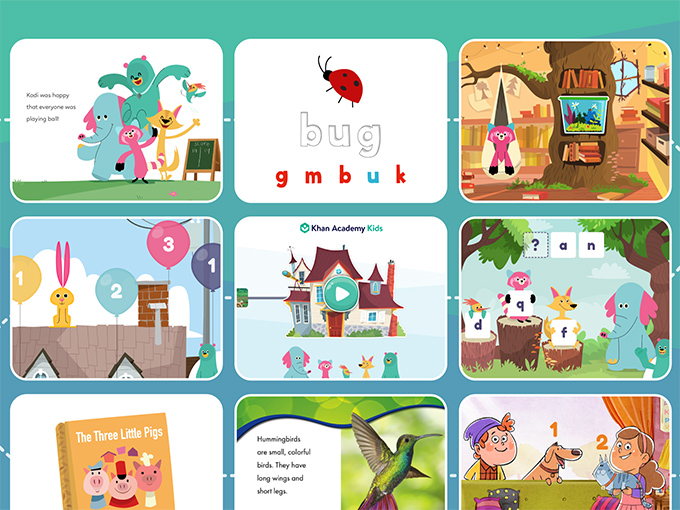 Khan Academy Kids is completely free, forever – no ads and no subscriptions necessary. And they always adding new content to keep kids engaged, including books and songs from Super Simple Songs®, Bellwether Media, and National Geographic Young Explorer Magazine. This is my favorite app! It's also one of my daughter's favorites as well. It has tons of content, it breaks things down in fun easy to digest ways. It reminds me of a simpler and easy to navigate ABC Mouse. This one has helped my daughter learn the basics of numbers, counting, letters, sounds, early reading, and also things like shapes and size recognition. This is my #1 in my 10 amazing apps for preschoolers and early learners list!
4. Epic
Epic is the leading digital reading platform—built on a collection of 40,000+ popular, high-quality books from 250+ of the world's best publishers—that safely fuels curiosity and reading confidence for kids 12 and under. Although my daughter isn't reading quite yet, I love this app because there are tons of books, and you can choose to have it read to your child. It highlights the words as it reads, which helps my daughter to follow along. Reading is really important to me, so I encourage it whenever I can.
5. ABC Animal Adventures
Designed by Teachers & Loved By Parents. ABC Animal Adventures includes the following educational activities which have been thoughtfully designed for an intuitive gameplay experience for little children. They will learn how to trace letters, spell A-Z, Count Numbers, join the dot drawings,  jigsaw puzzles, flashcards, pet doctor, spot the difference, pet salon, feed the animals, and more! My daughter loves the game aspect of this app, and she learns while doing it!
6. Endless ABC
Set the stage for reading success with this delightfully interactive educational app. Kids will have a blast learning their ABC's and building vocabulary with the adorable monsters in Endless Alphabet. Each word features an interactive puzzle with talking letters and a short animation illustrating the definition. This is my all-time favorite reading/letter app! It is in a puzzle format, but when the kids drag the letters they make the sound as well. When they solve the word a cute animation plays going over the definition. Seriously can't recommend this app enough for young readers!
7. Endless Reader
As a follow-up to Endless Alphabet set the stage for early reading success with Endless Reader! This app introduces "sight words", the most commonly used words in school, library, and children's books. Kids need to recognize these words by sight in order to achieve reading fluency. Recognizing sight words is advantageous for beginning readers because many of these words have unusual spelling, cannot be sounded out using phonics knowledge, and often cannot be represented using pictures.
8. PBS Games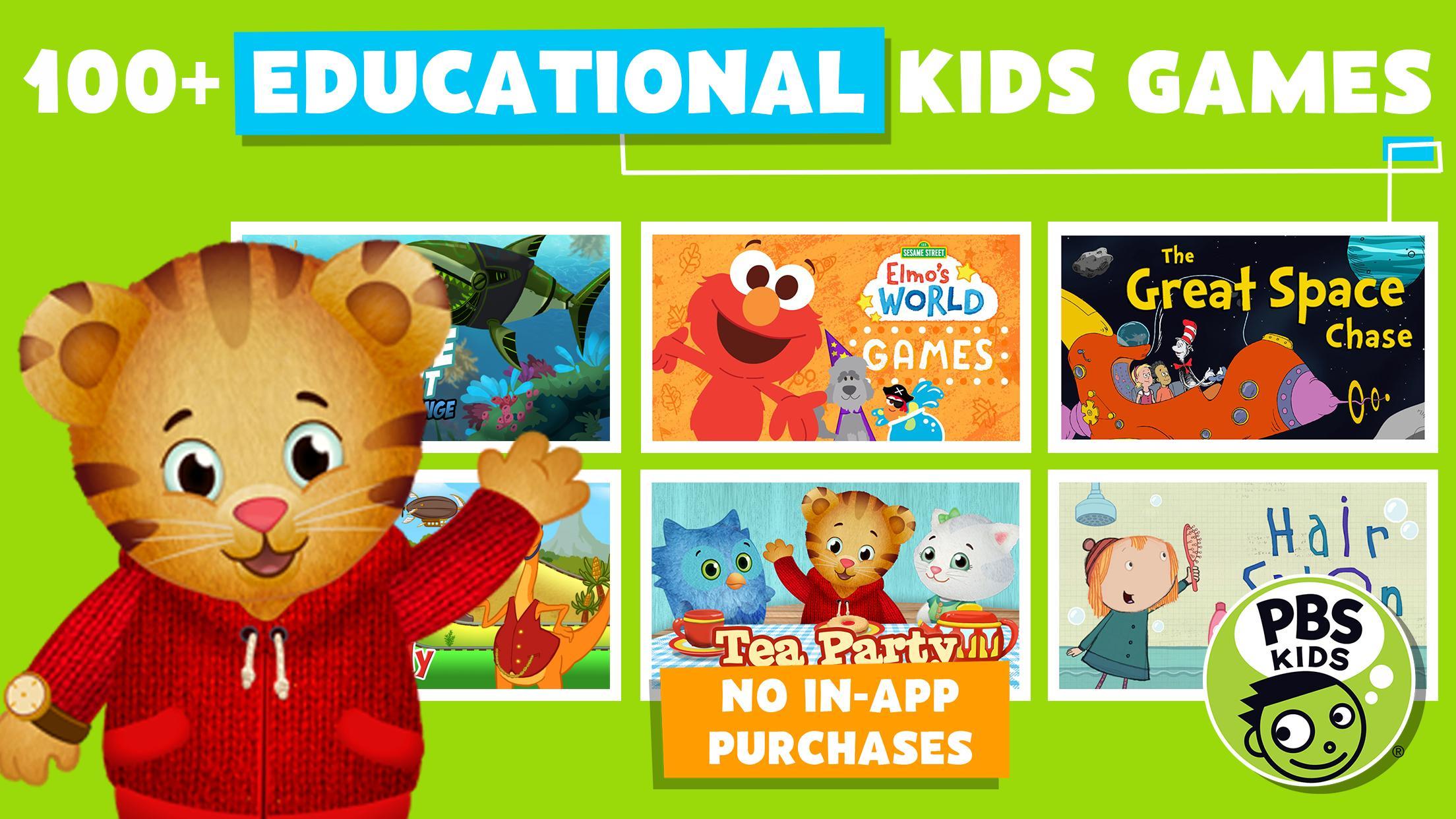 Play free learning games with your favorite PBS KIDS characters anytime, anywhere. PBS KIDS Games features top shows, including Daniel Tiger's Neighborhood, Wild Kratts, Super Why, The Cat in the Hat Knows a Lot About That!, Dinosaur Train, and more. FREE games for kids 2-8 will be added all the time, encouraging your child to engage in skills related to science, math, creativity, and more in gameplay alongside their favorite characters! My daughter loves playing with her favorite characters, and I like that it builds on the tv shows she loves. Both fun and educational to keep her interested!
9. Kiddopia
Kiddopia is a subscription-based edutainment app for kids. Encourages personal growth by providing a wide array of creative and stimulating activities – including ones based on real-life experiences. It has a curriculum link math program, language skills, general knowledge skills, creativity & roleplaying, social-emotional learning, and a reporting dashboard. I enjoy the fact that it is fun games for my kid that are safe, but also educational. My daughter Marie really likes coloring and playing cooking games on the app.
10. Audible
Audible is an online audiobook and podcast service owned by Amazon.com Inc. that allows users to purchase and stream audiobooks and other forms of spoken word content. This is probably one that may shock you, but I love using this app for our read-alouds. It gives me a bit of a break but allows us to enjoy a story while enjoying coloring time, or downtime. We are currently listening to A Secret Garden. I also love that they are very intentional with the voice actors for a lot of the children's books!
I know there are so many apps to choose from, and it can be extremely daunting. However, I hope this short little list of 10 amazing apps for preschoolers and early learners has given you some ideas for your preschooler! We really love them, and I have seen just how much they have allowed my daughter to grow and learn. Even my two-year-old enjoys playing them and has started to pick up on things. Things I didn't even teach him yet! It is always such an amazing surprise to see them learning on their own. I would love to hear some of the great apps that you have found for your preschoolers! Let me know in the comments below, I'm always on the hunt lol.
Written by: Brittany Coleman
At Education to the Core, we exist to help our teachers build a stronger classroom as they connect with our community to find trusted, state-of-the-art resources designed by teachers for teachers. We aspire to be the world's leading & most trusted community for educational resources for teachers. We improve the lives of every teacher and learner with the most comprehensive, reliable, and inclusive educational resources.
If you enjoyed what we have to offer at ETTC, be sure to join our email list, so you won't miss a beat.
Comments
comments