Hello, again Homeschool Community!
So this blog post is going to be a bit different from the previous ones I've written. This one is going to be a bit more personal, based more on experience, failures, and some victories as well! Last year I decided I really wanted to homeschool my children, after being inspired by a church friend! Seriously she is the definition of boss mom, homeschool hero, and all-around amazing woman. So I decided to homeschool, Why? Freedom to learn works with our schedule, I'm home anyway lol, and I always wanted to be a teacher.
I personally love learning and expanding my own knowledge base. So I feel it's important to impart that love to my children. Keep in mind my daughter is currently 3 1/2 and my son is about to turn 2. So our homeschool is very much more play and activities, and less bookwork and curriculum.
Spending most of the end of summer buying a pre-k curriculum I loved, turning my office into a 'classroom' filled with posters, a whiteboard, even a cute little desk for my daughter. Can you tell I was more than excited to start our homeschool journey? I watched tons of homeschool vlogs and videos on youtube. One of my favorites to watch is The Oglesby Ohana on Youtube. I highly recommend her.
Basically, I dove deep into the Homeschool Community and didn't look back!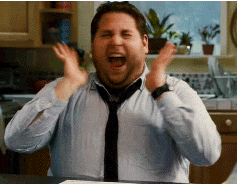 The First Day of School
August finally rolled around, and the first day of school arrived. I broke out my curriculum, my lesson plan, and the books for that day. My daughter is just as obsessed with the school as me, and couldn't wait to start. It started out pretty good. We went over the weather, days of the week, colors, and all our posters. Marie did her best, but of course, her talking still wasn't the best, but it was fun none the less.
We moved on to book work, and I soon realized that her attention span was short, and my son's even less. My little boy was getting into EVERYTHING, and my daughter was getting frustrated. Joy turned to tears and frustration. We abandoned class for the day, but I refused to give up!
Determination is Key!  Or is it?
The next day I was back on the horse. I wasn't about to let some bumps in the road deter me from my dream! I was determined to have a cute classroom, my daughter was going to love school, and we were going to have sooooo much fun! At least… that was the 'plan'. Can you tell where this is going yet?
Once again it started out good and ended with tears (both mine and my kids). What was I doing wrong?? How did other moms do this? They made it look so easy on Youtube and Instagram photos! Why couldn't I get the perfect Homeschool of my dreams? That's when I discovered something. The beauty of Homeschool is that you don't have to have a traditional classroom, a specific curriculum that you probably won't stick to anyways, or even have a set schedule at all!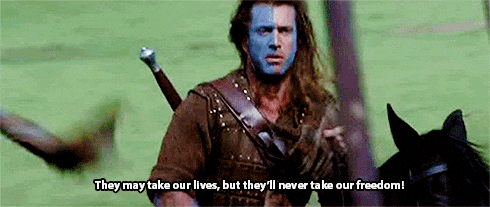 Let There Be Freedom! … And Maybe Some Snacks Too…
Homeschool really clicked for me when I discovered the freedom in it. What makes it so special is the fact that you don't have to follow a public school setting. Instead, you can have breakfast and read some books. You can have your toddler play with playdoh at the kitchen table while you do light tracing practice with your preschooler! Or maybe you throw paperwork out the window that day, and instead, go outside and enjoy nature and the beautiful weather!
Seriously when I discovered that I am free to teach my children how I want, when I want, and through experiences, my homeschool journey was transformed. I no longer stressed about whether my daughter practiced writing or reading enough that day. Instead, I let her learn on her own most days. She led me in what she wanted to do.
"Mommy, can I do some tracing in my book?"
"Of course you can girly!"
"Mommy, can I play the school app on my Ipad?"
"Of course! Let's do it!"
"Mommy, can we play outside?"
"It's beautiful! Let's go to the park and see if we can find some fun flowers, acorns, and sticks to craft with later!
Now our homeschool day revolves around what she wants to learn, and most days there aren't any tears. Most days even I learn something new from her. The best days are when she shocks me with what she has learned on her own! Children are tiny sponges, they want to learn new things. They are curious, adventurous, and smarter than you may think. You just have to give them the freedom to learn!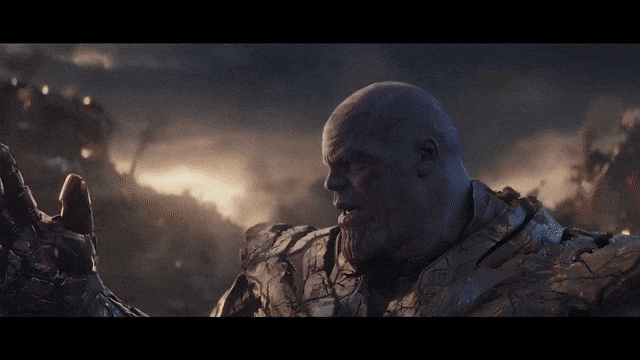 Change is Inevitable
Change is something we can't control. Plans change, interests change, and our kids change and grow. So we have to learn to adapt and grow right along with them. Some days I feel like a failure or beat myself up because things didn't go as I planned, or something failed. But I remind myself my daughter is not even 4 years old yet! Play is still an important role in her growth. Also, I'm still new to Homeschool, so I'm learning and growing too!
It's ok if things change! Maybe the curriculum you got isn't working for you right now. Maybe the cheap Target dollar spot workbooks are hitting right with your kid instead. Seriously though my daughter's favorite things are the Highlight Pre-k workbooks from Target, simple coloring books, and the learning apps on her Ipad. (if you want to learn more about the apps I love take a look here 👇🏼)
10 Amazing Apps for Preschoolers and Early Learners)
Change doesn't have to be a negative thing, it can actually be something wonderful! So embrace it, because it's inevitable lol. Yes, I'm laughing at my own joke…
Let's face it 2020 was hard for us all, teachers had to learn how to do their job virtual and at a distance. Parents had to learn how to work and be home with their kids. Our lives were turned upside down, and the world of public school and homeschooling collided into one crazy new world. We can learn so much from each other, and help one another learn and adapt to this new world we're in. So if your part of the homeschool community please don't forget to reach out to your teacher friends, they are struggling too! Also, the parents who didn't choose education at home, they need your advice and help too!
I hope you didn't mind my storytime, and it brought some laughter and light to your day! It means so much to me to be a part of such an amazing community where we are all passionate about the education of children. Whether you're a school teacher or homeschool teacher 🥰
Written by: Brittany Coleman
At Education to the Core, we exist to help our teachers build a stronger classroom as they connect with our community to find trusted, state-of-the-art resources designed by teachers for teachers. We aspire to be the world's leading & most trusted community for educational resources for teachers. We improve the lives of every teacher and learner with the most comprehensive, reliable, and inclusive educational resources.
If you enjoyed what we have to offer at ETTC, be sure to join our email list, so you won't miss a beat.
Comments
comments