It goes without saying, the pandemic and COVID have changed our course in education.  In a career where we are dealing with constant changes, this one threw me for a loop.  I couldn't imagine a world where I was instructing my students from my home with my co-teacher, Horton, my chocolate labrador, but here we are. After 6 months of virtual teaching, we returned to the classroom, but things are still not the same. 
6 feet apart, masks, separated desks, walking patterns, etc. the list of changes continues to grow.  However, not all change is bad.  COVID and its guidelines did bring some requirements that require us to use our creativity, but it did bring some new ideas that in my eyes aren't all THAT bad!  No outside visitors, a decrease in class size, and not getting sneezed on daily are definitely some highlights!  
I asked our social media followers what are some things that they don't miss pre-COVID?  Their responses are quite true and hopefully, some of these will continue after the pandemic!  Did yours make the list?  
Things You Don't Miss Pre-COVID
"26 kids!! I love having just 15. I have been able to get to know my kids so much better this year." ~ Christy M.
"Having parents drop in." ~ Nicole G. 
"Not in the classroom, but on-campus….lunchroom visitors!!" ~ Stacy B.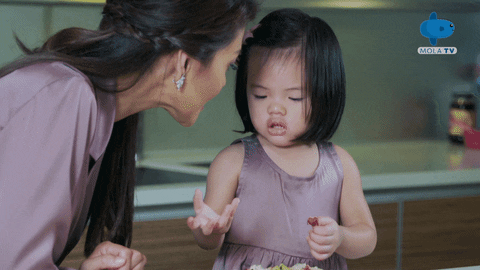 "Getting sneezed on." ~ Chloe H.
"Parents in the building, field trips, birthday treats. It has been so much simpler this year without those things!" ~ Jennifer K. 
"Parents trying to talk to me "for just a quick minute" at the busiest times of the day." ~ Renee E.
"Having to plan events or make kinders sit through auditorium presentations that are way too long and boring for them." ~ Renee E. 
"26 kids shoved into my classroom. Having 12 is a dream I wish would be the new normal." ~ JoAnna B.
"Kids touching each other!" ~ Amy K.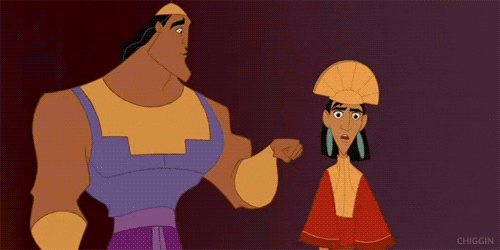 "Nose picking." ~ Kathie H. 
"Super sick kids coming to school because their parents didn't want them to stay home." ~ Kristen O.
"Parents at class events." ~ Elise J.  
"120 1st graders on the playground at once. The WHOLE school on the playground in the morning (roughly 500 kids)." ~ Elise J.
"Parents in class and outside class Professional development which is oh so helpful!" ~ Heather W. 
"Morning Duty and Award Assemblies" ~ Patti H. 
"Students hanging out by the coat racks during arrival and dismissal. Now they go straight to their desk, put jackets and backpacks on the back of their seats. Packing/unpacking is a breeze now!" ~ Tirsa B. 
"Not having to share student materials. So much less bickering and fighting. Every kid has their own space bubble and materials." ~ Julianna R.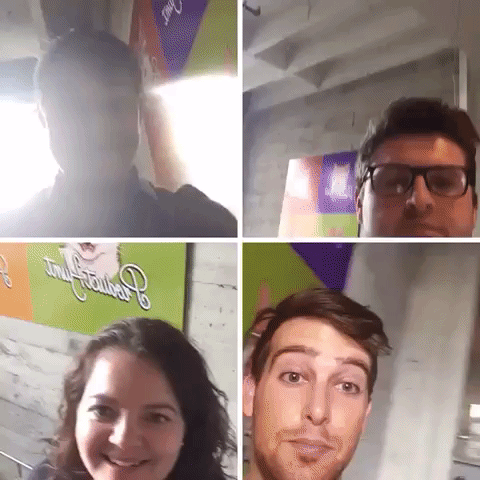 "Don't miss the larger class sizes, crowding, parent visits, and the pushing/shoving in lines (because they are socially distanced and can't touch each other!)." ~ Kim S. 
"Yard duty!!!" ~ Sally R. 
"Parents at class parties." ~ Bethany B. 
"In-person meetings!" ~ Marissa F. 
"Having small cohorts (12 each day) is a dream! We get so much more done and no behavior issues. It will be hard to go back to the crowded room. I agree that not using the backpack hooks outside has also been wonderful!" ~ Austria R. 
"Class parties!" ~ Jeanine L. 
"Stomach flu! Not one student has had a cold all year. In-person since day 1 and hardly anyone has had a sick day." ~ Lisa S. 
"I have definitely saved on pencil and paper this year." ~ Rachel P.
"Eating in the cafeteria! I like having lunch in my room so much better!" ~ Gretchen G. 
"Lunch duty!!" ~ Joy R. 
"The lunch hall." ~ Ian W. 
"Large class sizes" ~ Micki M. 
"Watching them eat their boogers and chew on pencils! Wish masks could stay forever sometimes!" ~ Sun C.L. 
"Stacks of papers, bathroom time, lunchtime, and gym time." ~ Monica L. 
"I don't miss all of the fights." ~ Christine D.
"Using up all of my sick days on the germs floating around in the classroom. We have never been healthier!!" ~ Marissa D.
"Blurting and drama, In-person Back-To-School Night, hanging up work, the copy room, walking in a line . . ." ~ Candice R. 
"Having to touch home folders & work that come back sticky and/or covered with food!!" ~ Tabitha D. 
"Well while we were on zoom, I didn't miss the behavior problems. All the papers to grade! Much easier grading everything on Seesaw!" ~ Diane D.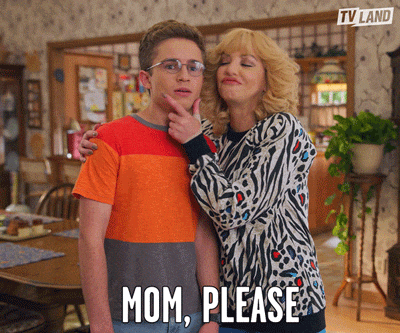 "Tying shoes 400x a day." ~ Brianna N. 
"Drama between students, oh, and not being able to use the restroom whenever it's necessary!" ~ Bielenda C. 
"Open school week when the parents can come up and watch you teach in the classroom." ~ Courtney M. 
"I don't miss hovering parents. I like that they can't come in and kids have to take care of packing their own needs. They can do it!! Plus the school empties so much quicker without lingering parents taking and ignoring their kids!!" ~ Peggy H. 
"Parents! Our parents aren't allowed past the office this year and it is SO nice!" ~ Rachel Y. 
"In-person parent conferences. Having parents miss a half day's work, driving to and from for just a 15-minute conference. It's a win-win in my opinion to do it virtually." ~ Francesca T. 
"Losing my voice for days at a time around November…" ~ Silvia R. 
"Germs, being sick and being coughed on!" ~ Heather M. 
"Community supplies!! They've taken way better care of their materials once some accountability was implemented!" ~ Kenzie M. 
"All the wasted time moving around the school." ~ Jacky T. 
"American Ed Week !!!!" ~ Tracy L. 
"Staff meetings in person! I will happily click through that PowerPoint at home with coffee in my jammies!" ~ Tara T. 

"Grading papers and making copies!!" ~ April T. 
"The photocopies I had to make." ~ Heidi M. 
"Seeing wiggly teeth!" ~ Jena V. 
"Meetings and PD of any kind. Boring assemblies and pep rallies" ~ Elle Y. 
"Body odor." ~ Latoya K.
"Having parents come in on the first day of school. I had zero crying kindergarteners on the first day in September. Such a change!" ~ Heather G. 
Thank you to our Teacher Trailblazers who provided some great points for this one!  Class sizes, wiggly teeth, and in-person meetings definitely topped my list! Did you agree with some of your colleagues?  What would you add to this list?  Let us know in the comments below!
Written by: Christopher Olson
At Education to the Core, we exist to help our teachers build a stronger classroom as they connect with our community to find trusted, state-of-the-art resources designed by teachers for teachers. We aspire to be the world's leading & most trusted community for educational resources for teachers. We improve the lives of every teacher and learner with the most comprehensive, reliable, and inclusive educational resources.
If you enjoyed what we have to offer at ETTC, be sure to join our email list, so you won't miss a beat.
Comments
comments