September 15th to October 15th is when we celebrate National Hispanic Heritage Month. It traditionally honors the cultures and contributions of both Hispanic and Latinx Americans. During this month and throughout the year, we, as educators, should celebrate heritage rooted in all Latin American countries. 
As was the case with Black History, LGBT Awareness, Women's History, and Asian American & Pacific Islanders … and so many more, it is important to understand why we dedicate an entire month to their communities.  However, our work does not stop at the end of the month.  To be a truly equitable classroom we need to continue using these resources presented throughout the entire year.  As well as continuing the discussions had during lessons taught. 
Below you will find materials, videos, books, and other educational resources to help guide your lessons during these months. Remember they should also be for the remainder of the school year.  
What is Hispanic Heritage Month?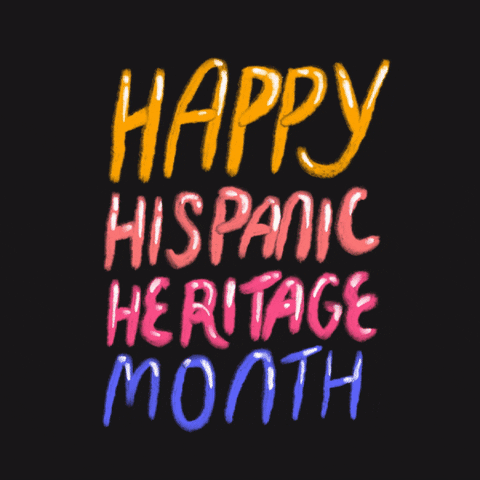 Hispanic/Latino Heritage month starts September 15th.  This date is important because there are five Latin American countries that declared their independence from Spain on the 15th of September. They were Costa Rica, El Salvador, Guatemala, Honduras, and Nicaragua. Along with Mexico, which declared its independence on the 16th with Chile on the 19th.
In the '60s, the Civil Rights movement often focused on Black Americans, but on the West Coast, specifically in East Los Angeles, a large part of the movement was being led by Latin Americans who were working towards the same goals. Hispanic Heritage Month actually began as a commemorative week, when introduced by California Congressman, George E. Brown in June of 1968.  This week continued until it was finally recognized by President George H.W. Bush, in 1989, to declare the 30 day period of September 15 – October 15 as National Hispanic Heritage Month. 
Understanding the Differences
The terms Latino, Hispanic, and Latinx are often used interchangeably.  However, what is the difference?
Hispanic – refers to a person who is from, or a descendant of someone who is from, a Spanish-speaking country.  This can include Caribbean countries, Spain itself, or other Spanish-speaking countries.  
Latino/a or Latinx – refers to a person who is from, or a descendant of someone who is from, a country in Latin America. 
Latino/Latina – a term traditionally reserved for specific genders of male and female   
Latinx – this is a gender-neutral term to be used in place of the gendered Latino/a 
TPT Hispanic Heritage Resources
These are some great TpT resources to look into when planning lessons to celebrate Hispanic Heritage Month. Grab one or more resources from these amazing teacher-authors.
Book Lists
Hispanic Heritage Month YouTube Read-Alouds
Your students will enjoy listening to these wonderful books that help highlight Hispanic and Latinx cultures. Some of them are even available in Spanish, which is a great learning opportunity for your students.
Videos for Students
Welcome a second language into your classroom. Your students can learn color words, how to count, and more from some of these videos, while having a little bit of fun too. This month, instead of just grabbing a brain break video, use one of these.
Latinx Kidlit Book Festival Educator Resources
The following information was taken from the Latinx Kid Book Festival website. Mark the dates of the event on your calendar. And be sure to join educators across the country for this amazing classroom experience.
Latinx Kidlit Book Festival was created by Las Musas, a group of Latinx women. Others include people whose gender identity aligns with femininity, writing, and/or illustrating traditional children's literature. 
The Latinx KidLit Book Festival will be streamed live (for free) on the festival's YouTube channel from December 9-10, 2021. Sessions can be safely shown in the classroom and shared with students using a teacher's account. All content will be recorded and available after the festival.
For more information and how to sign up, check out their website here.  As well as the festival, they also have many book giveaways, Teacher Resources, and an Elementary School Educators Guide.  
We hope you find these resources helpful. As an organization, ETTC will continue to share information and resources that promote diversity, equity, inclusion, and belonging. These resources should not just be used for one month, but all year round. 
In addition, if you have resources to share with us, be sure to put them in the comments below! Together, we will work towards the goal of inclusion of everyone. We are looking forward to hearing from you. 
💙💛🧡 Team Education to the Core Collaboration
Written by – Christopher Olson, Emily Garcia, Korryna Sanchez, Janessa Fletcher and Suzanne Kelley
At Education to the Core, we exist to help our teachers build a stronger classroom as they connect with our community to find trusted, state-of-the-art resources designed by teachers for teachers. We aspire to be the world's leading & most trusted community for educational resources for teachers. We improve the lives of every teacher and learner with the most comprehensive, reliable, and inclusive educational resources.
If you enjoyed what we have to offer at ETTC, be sure to join our email list, so you won't miss a beat.
Comments
comments