November is Native American Heritage Month!  Here at Education to the Core, we understand it is a time to celebrate the rich and diverse culture, the traditions, as well as histories of Native people.  We also understand and know that this dialogue and recognition don't end on November 30th.  The posters do not go away.  The books do not go back into a box waiting to see the light of the classroom until next year's November.  
As was the case with Indigenous Peoples' Day, Hispanic Heritage Month, Black History, LGBT Awareness, Women's History … and so many more, it is important to understand why we observe and why we strive to connect to these cultures.  As was the case regarding these mentioned months, it is even more important to continue discussions and awareness beyond this one day or month.  To be a truly equitable classroom, we need to continue using these resources and others all year long. 
Below you will find materials, videos, books, and other educational resources for both you and your students.  These resources are chosen to help guide your lessons and provide opportunities for dialogue and conversations.
Native American Picture Books & Read Alouds
If you are looking for more rich texts consider checking out the following booklist on Native American Folktales for Kids.  Best of all regarding this list?  Is that every folktale is written by Native Authors!
Supplemental Videos for the Classroom
Native American Games and Activities
Listen to Native American Music
Bring in traditional Native American music and songs to inspire young learners!  Not only is music often engaging, but it may also truly inspire your students.
The Native American Music archive at the Smithsonian website is an amazing resource! This archive holds music and videos of Native people performing traditional and contemporary songs.
Play Games in the Classroom
My personal favorite Native American Game to play in the classroom is a Bean Toss Game! Not only is it just fun to play, but it is a great game to work on students' self-control as well as math skills!
Educators' Websites and Resources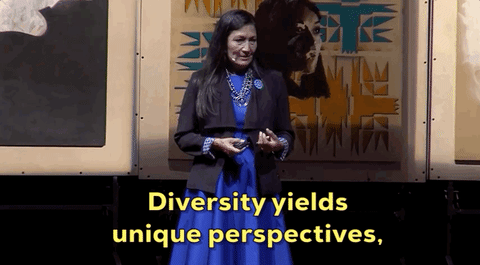 "The best resources are those developed by Indigenous peoples' themselves".
In my personal opinion, it is such a great website that I wanted to pull out some direct links to a few areas within the PLT site.
Wait a Moment… Indigenous or Native?
One thing you may have noticed throughout this blog as well as the resources that I provided are the terms "Indigenous Peoples" and "Native Peoples".  Oftentimes they are very interchangeable; however with a few caveats.  "Native American" became the preferred "politically correct" terminology in the 1970s.  Still, many Indigenous people object to this term because it's a name assigned by white oppressors. It also categorizes them as Americans, a name they didn't choose. 
As is the case for not only best practice but true equality, the best term to use in a given situation usually comes down to preference. In other words, not your personal preference, but the preference of the individual you're speaking with. 
What about Tribe Names?
No matter how "politically correct" one could try to be, we may misspeak.  You have no way of knowing their preference unless you ask (or better yet, listen first).  Whenever possible, aim to use a specific tribe name rather than a generalized umbrella term.  If someone does tell you their specific nation, tribe, preference, or explain they find a certain term offensive, simply apologize. More importantly, use the correct terminology going forward and respect their preferences.
We hope you find these resources helpful. As an organization, ETTC will continue to share information and resources that promote diversity, equity, inclusion, and belonging. These resources should not just be used for one month, but all year round. 
In addition, if you have resources to share with us, be sure to put them in the comments below! Together, we will work towards the goal of inclusion of everyone. We are looking forward to hearing from you.  I would love to leave you with a lyric from Mr. Harold's Music Class ~ "So many tribes, so many stories, so many lives… One Earth, One People, One Love."
Written by – Christopher Olson and Kristin Halverson, NBCT
At Education to the Core, we exist to help our teachers build a stronger classroom as they connect with our community to find trusted, state-of-the-art resources designed by teachers for teachers. We aspire to be the world's leading & most trusted community for educational resources for teachers. We improve the lives of every teacher and learner with the most comprehensive, reliable, and inclusive educational resources.
If you enjoyed what we have to offer at ETTC, be sure to join our email list, so you won't miss a beat. We are here to help with all your resource needs. Become a Premium Member of Education to the Core and receive immediate access to thousands of printable activities. For one small monthly or annual fee, everything ETTC can be at your fingertips all of the time.