How do you check for student understanding?  As educators, we are constantly checking in with our students.  Perhaps you are already including some type of K-W-L chart, pre-test, formal assessment, or even a check-in throughout the lesson.  We are constantly checking for understanding.  One of my favorite ways lately to check for understanding is the use of Exit Tickets!  
Exit Tickets
Exit Tickets are quick, easy, and informative. That simple.  They offer teachers the ability to see what students are picking up on, applying, and if they are having trouble with any concept.  Exit Tickets are usually short response tasks or questions that students complete after an activity or lesson.  The thing I love most about Exit Tickets is that they are so adaptable!  
Exit Tickets are one terrific way to get immediate feedback on the lesson at hand. They work in every classroom at every level, and in virtual classrooms too.
Whether you are looking for a quick check-in during Phonics, ELA, Math, science, or any other subject area, Exit Tickets can fit the lesson.  These Exit Tickets are even great for Social-Emotional Learning as well! 
Pros of Using Exit Tickets in the Primary Classroom
Several positive notes jump out to me when incorporating exit tickets into your routines.  
They Are Quick and Easy!
Exit tickets are often small pieces of paper with one question or problem to solve.  They are designed to be quick and able to complete while the students are on their way "out the door" / "exiting" the classroom.  
Easily Differentiated.
Exit tickets can be differentiated prior to handing out giving the appropriate question to your groupings.  
Eliminates Stigma and Fear of Failure.
Students may feel more at ease sharing their true feelings and understanding of the lesson or topic without the fear of how they will be perceived by adults and peers.  




Not Graded
Exit Tickets serve to inform educators how well the concepts are understood.
Oh, did I say that they are Quick and Easy?!
Even if I did, it is worth repeating.  They are so easy that you can print them off on Post-It Notes!!!  Thank you WeAreTeachers for this awesome idea!
Data-Driven Instruction
Wow, how about that for an administration observation!  It's a buzzword you want to use, but also proves a point and is student-focused. Exit tickets provide data.  Even informally. You can use the data provided from an exit ticket to differentiate, modify, or reteach a lesson.  In a few minutes at the end of a lesson, students are able to respond to a prompt that will provide you with information that otherwise may have gone unnoticed. 
Method of Group Formations
Consider using your exit tickets as a method of forming your small groups.  Perhaps there are a few students that didn't answer the double-digit math fact after your math lesson?  You can easily group them together during your next math center and when their rotation rolls around to your group review the lesson and reteach. 
Assess Prior Knowledge 
Formative assessments can also be used to determine the level of knowledge students have about a particular subject prior to starting the lesson or unit.  An exit ticket can be used as a measuring tool, especially when it comes to assessing the understanding of core concepts ahead of time.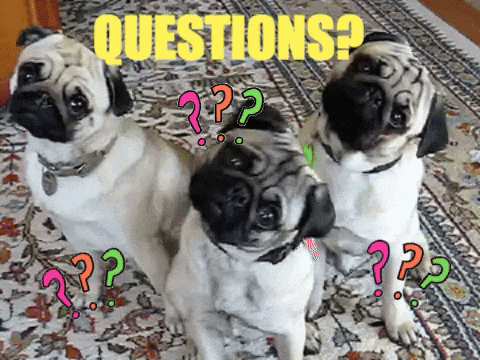 Increases Participation 
Exit tickets allow students that don't typically raise their hand to contribute to the class and generate on-the-spot feedback.  Allowing for students to communicate in written form using an exit ticket, for example, gives students an additional method for showing mastery of the content. Giving students opportunities to voice their opinion promotes agency and autonomy over learning.
Reflection
Alright, I am totally going to date myself, however, when I was completing my college courses the buzzword at the time was "Reflection".  How are students going to reflect?  How are you as an educator reflecting?  When should you reflect?  

Well college-aged me… I have the answer for you!  Exit Tickets!   Ask students to identify one thing that they didn't understand in the lesson.  What do they feel they need more practice with?  Rate the lesson from 1 to 5 of how they feel it went.  Students' voice speaks volumes and sometimes really opens an educators' eyes.  No matter how young a student is, they still have opinions and voices.
What Our Community Says About Exit Tickets
Our Trailblazer Community shared their thoughts about Exit Tickets.  How do they use them in their classrooms?  Still not sold on bringing exit tickets into your instruction?  Don't take my word for it, check out your other colleagues'.  
"Just a sample problem on a small sheet at the end of a lesson. I hand them out to the core group to complete independently. The students who seemed to struggle with the lesson get pulled to the table for a reteach at that time." ~ Cat B. 
"I use Exit Tickets almost every day for math. In science, I call them notebook stops, but the same premise." ~ Margaret W. 
" I make them for reading to align with whatever standard/skill is our focus. I used to have them write a response in their journals, but the exit tickets can go home for grownups to see what's going on in the classroom." ~ Jennifer S. 
"Mostly in math. We used Tunstall's guided math and she has exit tickets that match the curriculum." ~ Crystal S. 
" I use mine for math to see if they understood the lessons. Sometimes I use them as math quizzes also." ~ Denise C. 
"Yes! At the end of each math lesson. Here's one from the beginning of the year. I've also cut things like this up mid-lesson to do just a one-problem exit ticket to gauge what we still need to learn before the end of the week!" ~ Sarah B. 
"I use them daily in their math journals." ~ Michelle N. 
The Perfect Resource for the Perfect Exit Ticket
Wait… MORNING slides at the end of a lesson?  Absolutely!  These slides are so adaptable and I personally love to think outside of the box.  Instead of always using these Paperless Morning Meeting Slides for K/1 or Paperless Morning Meeting Slides for 2nd/3rd each morning consider using some of these as exit tickets instead. 
During your next math lesson regarding comparing three-digit numbers, here is the perfect exit ticket just for you! 
Our students' social-emotional health is just as important or some may say surpassing the importance compared to academics.  A great way to check in with your students upon their arrival is utilizing the student slides in Education to the Core's Social Emotional Learning for the Year resource.  Available in K-2nd version as well as a 3rd – 5th Grade version.  Similar to the morning slides mentioned above, this resource also serves so many purposes and proves how adaptable it truly is.
Remember, how I stated earlier that exit tickets are typically small one-question pieces of paper?  Easy to adapt, easy to implement?  Just print off one of the student slides, cut out the daily check-in box and there is the PERFECT Social-Emotional check-in exit ticket!  Bonus, you have some amazing activities, cross-curricular activities, read alouds, discussion questions, hands-on activities, and more within this yearlong scope and sequence resource!
Ready to check for understanding in grammar?  Consider this editing activity.  Students receive a few sentences for them to edit.  Great to focus on just capitalization to start then add other features to the task for each exit ticket.  I love to use an exit ticket that I can provide feedback on, return it to students and they can make additional revisions or edits.  So how about this one… edit an edit of editing activity. (Now that's a tongue twister)
I like to cut off the lines on this editing worksheet.  So it is quick and easy to use as an exit ticket.  Just focus on markings.  Mark and correct capitalization, punctuation, and more!
Whether you are in the classroom or are teaching virtually, this No Prep Centers Bundle will come in handy! Again, in more ways than one.  Each student will have his/her set of counters and mats, and they are good to go! No cutting sets of games/centers for each student!  Use some aspects of this bundle to use on your next exit ticket!  Students can use bingo daubers to answer a pattern or identification activity.  Or they can have a hands-on exit ticket experience where students have to build using connect-cubes to match the picture on the exit ticket or complete a sorting activity.
I'm a huge supporter of hands-on activities and the same rules apply to exit tickets.  They don't always have to be a pencil and paper activity.  A product is always an acceptable exit ticket out the door too like this Make the Letter Math Center activity.
I feel like I should have put the word adaptability somewhere in the title of this blog!  Because, here is ANOTHER adaptable resource that fits so well to not only morning work, individual practice, homework, but also exit tickets.  Here is the key to using these morning work worksheets as exit tickets… don't use the entire page.  Remember, exit tickets are designed and meant to be quick.  Although these worksheets are easy to print and go, they do take a little bit more time than an exit ticket should.  So, why is it on this list?  Take the section of this Morning Work that matches your lesson, cut it out, and go!  One small extra step, but the output resulting in that step is worth it!
Alright Teaching Trailblazers, are you beginning to fall in love with Exit Tickets as I did?    They are so easy to adapt and are such a great way to allow all of your students to participate and check for understanding.  How do you check for understanding with your class?  Have you ever used Exit Tickets before in your classroom?  Reach out and let us know in the comments below.  Exit Tickets were primarily designed for older students but fit perfectly with any age group.  So next time instead of asking for everyone to give a thumbs up or thumbs down – let those students apply the knowledge and show off their skills!
Written By – Christopher Olson
At Education to the Core, we exist to help our teachers build a stronger classroom as they connect with our community to find trusted, state-of-the-art resources designed by teachers for teachers. We aspire to be the world's leading & most trusted community for educational resources for teachers. We improve the lives of every teacher and learner with the most comprehensive, reliable, and inclusive educational resources.
If you enjoyed what we have to offer at ETTC, be sure to join our email list, so you won't miss a beat. We are here to help with all your resource needs. Become a Premium Member of Education to the Core and receive immediate access to thousands of printable activities. For one small monthly or annual fee, everything ETTC can be at your fingertips all of the time.
Comments
comments