Preventive?  Check!  Instructive?  Check!  Responsive?  Check!  Okay, now what?   I gave you tons of interventions, strategies, and tips over the past few weeks, but where do we go from here?   It is time to put all of those ideas and practices into one spot and create your very own informal behavioral plan!  For my teacher readers, we will talk about sharing ideas and strategies with families.  For my family readers, we will also talk about how to extend these ideas into the community.  
Welcome Back!  This is the final post of six in this Behavioral Teacher series.  We will now put together all of the strategies and interventions we discussed over the past several weeks.  This behavioral plan is designed specifically for your student and you!
You made it!  It is now time, since you have all the tools in your pocket, to put it all together.  It wouldn't be fair to you if I just left you with just a bunch of interventions and ideas.  I want to make sure you are set long-term.  This is where we will sit down and plan.  Plan what to do before, during, and after a student's behavior. We want to build this comprehensive behavioral plan and begin the discussion of ongoing assessment.  It is important to consider how to review progress over time and when it is appropriate to modify the support plan.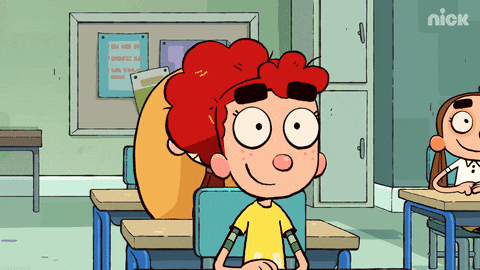 Overview of our Behavioral Plan
Let's quickly take a look at each of the sections in this behavioral series.  You will need to take a small piece from each of these posts to create an effective behavioral plan.  Let's review…
In this first section, you were introduced to the world of behavior and why children use challenging behaviors from time to time.  The function of a behavior is critical to identify, but often an overwhelming task!  We took a step by step approach to finding the function and tackling it head-on.
We want to start by prioritizing the student's behaviors.  Once we have these identified priorities of your student we begin to plan and intervene! Let's start collecting some data now.
Since challenging behavior is often time-consuming as well as requires tons of energy and time I've done the heavy lifting for you!  In this session, we took your top priority behavior(s) and began the problem-solving process. 
We want to collect data so we can identify where to intervene based on antecedents, setting events, location, time of day, or even how we respond to the behavior.  When we complete this important step we will take this information and use it as a baseline.  Once all those pieces are identified we can begin to formulate a plan. 
Let's start planning!   Here was the first of three posts that were FULL of ideas, activities, and interventions that you can implement in your classroom, home, or community environment.  Based on your identified behaviors and the data you collected, we should be able to hopefully start seeing some patterns or commonalities.  
All of these ideas are put into place before the behavior occurs to prevent it from occurring at all or decreasing the likelihood that it will occur.  Let's face it, the best time to intervene on problem behavior is when the behavior is not occurring.  The goal is to identify 2 to 3 ideas from this list that you can incorporate into your plan.
Sometimes some of the most stressful moments of our career are in the middle of a student's behavior.  We may feel stressed, anxious, mixed-emotions, and unfortunately feeling alone.  You are NOT alone!  
All of these ideas are put into place while the behavior is occurring.  The goal of this section is to start shaping behavior through practice.  Through the eyes of the identified function of behavior, we will address teaching or instruction strategies to address it head-on.  Teaching alternative skills can help a child have their needs met or cope with a particular situation.
We now move on to the last of the specific strategies for challenging behavior which are response strategies.  This type of strategy deals with how we respond to behaviors that will hopefully reduce the chances of them occurring again.  Just like preventive and instructive, you want to make sure that you are using a response strategy that is connected with WHY the behavior is occurring. 
Responsive strategies are put into place after the behavior occurs and targets how we respond to the student.  We will work on a continuum of interventions to consider for your own plan.  As was the case in prior interventions, we are keeping the function of behavior in mind when choosing interventions.  

Informal Behavioral Support Plan 
This series is designed to get you started in creating a plan for your student.  This is not as extensive as a Functional Behavioral Assessment (FBA) that is typically completed by a school psychologist.  These are all strategies that any educator can easily begin to implement tomorrow if need be.  
Data, Data, Data! 
Remember when we started collecting data for baseline in Data Collection…More Than ABCs? We want to continue using those forms and comparing data along the way.  This way we can identify what strategies are effective over time and which ones may require more practice or a change.
Identifying your preventive, instructive, and responsive strategies will also be beneficial as needs continue.  If the student requires additional supports over time and if an Individual Education Plan is warranted, then you already did all the heavy lifting!  You can easily and quickly present what has already been implemented and share the correlating data to show effectiveness or lack thereof.  
Long-Term Supports
As with most things in education, a team-based approach is always recommended.   Having a multi-disciplinary team to brainstorm appropriate strategies is always appropriate for a behavioral plan.  This way you can assist in long-term outcomes for a student.   The main goals of any behavioral plan are generalization and maintenance.  
1 ~ Maintenance
Describes a student's ability to continue the expected skill over time.  Typically this is in the same environment.  
2~ Generalization
The use of the student's skill across settings.  The student is taking what they learned in one environment and applying it to a different situation in another location (this could be in a different classroom, outside of school, or with a different adult/person).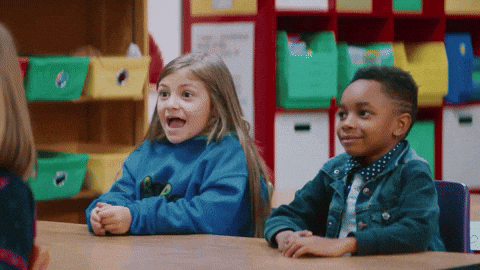 Family Supports 
Extending What Works Across Settings
Awesome,  we have a comprehensive plan for the child's behavior!  Let's think about challenging situations outside of the home or classroom.  It might make sense that the same strategies may work in the community that has been shown to work at home.  However, there are many things that your child experiences when in the community that are different from when they are at home.  
Environment Can Be Very Different
Very exciting

A new environment can be very exciting! There may be new and fun items available and children may have trouble controlling their impulsive actions and want to play or interact NOW!   

Very boring

On the flip side, the environment could also be very boring for them.  Perhaps there aren't any stimulating toys or items there and could lead to problem behaviors because it is difficult for them to cope or handle staying in that environment.  

People 

There may be many more adults or children in the community that will be interacting with you and your child.  Your child might not like to share your attention, leading to some attention-seeking behaviors.  
Expectations are Different Than Home
You should not assume that your child automatically knows how to act in a new situation.  

Expectations for behaviors in the community may not be clear to a child.  

Reminders of the expectations may be limited if there at all.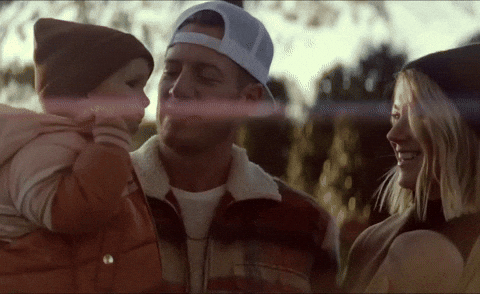 You are Different
Let's face it, you might not like to admit it, but you will likely act differently in the community than at home. 

When you are out, you are focusing more on the task, like shopping, than your child's behavior.  

It is also difficult to follow through with your responses in the community because there are other eyes on you.  
Community Behavior Support Plan
Because of all of these changes that your child will encounter in the community, the specific strategies you use in your support plan will need to be different.  
First, you will need to use many more prevention strategies to set yourself up for success.  Check out 30 Preventive Strategies to do Before a Behavior to load up on strategies!  

When you are in the community, you likely will need to rely on other adults to help implement your plan.  For example, if you know that when you go to the doctor's and have to wait to check out, your child becomes upset.  Perhaps you could get the receptionist involved by calling ahead and asking if you could do the checkout and scheduling over the phone instead.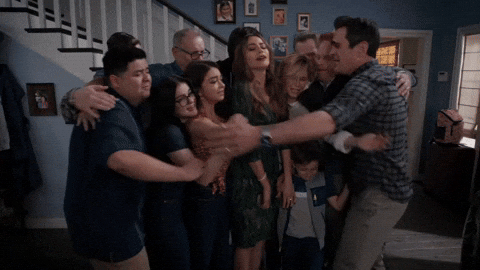 Practice, practice, practice!  

Talk over the plan of the outing prior to leaving with your child.  

Go through a practice session before taking a full trip in the community. 

For example, plan to go to the grocery store as a practice.  Review your expectations with your child and go through the practice.  Go into the store and just retrieve two or three items (not a full trip).  Praise for each success along the way.  
  I hope that as this behavioral series comes to an end, that you discovered some tips and tricks to add to your growing repertoire!  More importantly, I want to ensure you have a better work/life balance.  What were some things throughout the series that you added to your teaching toolbox?  Was there anything that you would like to see added to this series?   Let us know in the comments below!
Written by: Christopher Olson
At Education to the Core, we exist to help our teachers build a stronger classroom as they connect with our community to find trusted, state-of-the-art resources designed by teachers for teachers. We aspire to be the world's leading & most trusted community for educational resources for teachers. We improve the lives of every teacher and learner with the most comprehensive, reliable, and inclusive educational resources.
If you enjoyed what we have to offer at ETTC, be sure to join our email list, so you won't miss a beat.
Comments
comments