One of the biggest indicators of Fall quickly approaching has arrived!   No, I'm not talking about changing leaves or the cooler nights.  I'm talking PUMPKIN SPICED COFFEE season!!!  Everywhere I look it's pumpkin-spiced coffee, pumpkin-spiced doughnuts, pumpkin-spiced creamers, pumpkin-spiced flavored candles, and the list goes on and on… 
Were you one of those rushing to get in line to get your hands on all these pumpkin-flavored items?   Don't worry, you are not alone!  The pumpkin craze doesn't have to stop there!  You can bring that pumpkin fall experience directly into your classroom!   No, I am NOT telling you to bring in Pumpkin-Spiced Coffee for those little ones… they bounce off the walls as it is!  Have you thought about bringing pumpkins into your lessons? What about your Science lessons?  
Here is your opportunity with 10 Pumpkin Science Activities!  
I love this activity because it is truly cross-curricular!  Education to the Core's Pumpkin Life Cycle Close Read and Mini-Unit is a must to introduce the concept of how plants grow.  Not only does it have a reading component, but it also covers the subjects of Math, Writing, and Science! My students love this activity because of the interactive notebook aspects, but I also love it because it has so many different components and activities in one resource!  
2. Sink or Float? ~ Pumpkin Edition
Have you ever done a sink or float lesson?  Typical objects teachers may use could consist of corks, apples, rocks, etc. While working on your discussion of density and/or buoyancy, toss some pumpkins into the mix.  Have a variety of sizes and weighted pumpkins to use to see if they have the same outcome.  The main goal of this activity is not really just why objects sink or float, but that there is consistency in the way objects behave.  So what do you think?  Will pumpkins sink?  Or will the pumpkins float? Will the size and weight affect the outcome?  Let us know the results of your experiment below!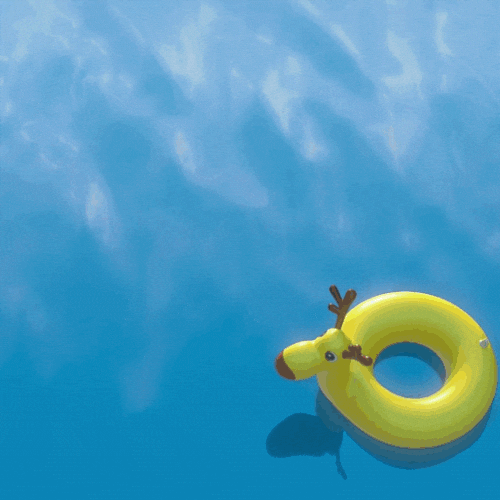 3. Pumpkin Slime 
I mean come on, who doesn't LOVE a slime activity?!?  It's gooey, gross and kids just adore it!  You may have a recipe up your sleeves for slime already, but have you ever considered adding pumpkin guts (the inside pulplike substance) and seeds?  
Little Bins for Little Hands have a great and easy recipe for Pumpkin Slime!  I truly love this science activity because, for easy cleanup, you make it inside the actual pumpkin!  
Pumpkin Science Activity 4 – Your Five Senses
"The Five Senses" is a great Science unit for any grade!  Why not add and make the focus all on the pumpkin?!  Have students keep a log or notebook to use descriptors for this activity.  Make this activity your own by either having one or a few pumpkins for the entire class to use or providing students with individual pumpkins if appropriate or feasible. 
Instruct students to use their senses to help describe the pumpkin.  How does it look by sight?  How does it feel?  What does it sound like?  You can have students knock on it to listen to the sound that it makes.  Cut the top off of the pumpkin and allow your students to compare and contrast their answers from the outside.  How does it look inside?  How does it feel by touch?  Smell? Sound?  When it comes to the tasting aspect of this activity, consider buying some type of pumpkin-flavored item.  You can also purchase pumpkin seeds in the store or if you like roasting your own is a great option too!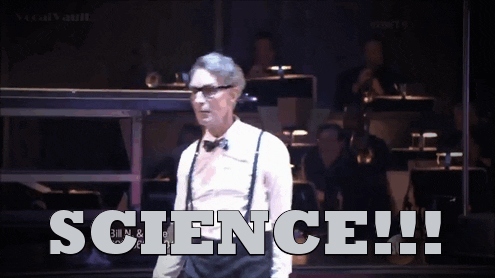 5. Pumpkin Volcano
Alright, so you probably already have heard of the classic volcano experiment for kids using vinegar and baking soda, correct?  If not, don't worry I will walk you through it in just a moment.  Complete your fall-extravaganza with a pumpkin science volcano!
Recipe:
1 Tablespoon Liquid Dishwashing Soap
A few drops of red food coloring (Depends on how deep of red color you wish it to be.  The darker red, the more drops needed for the experiment.)
1 cup vinegar
1 ½ cups warm water
2 Tablespoons baking soda
First, cut off the top of a pumpkin and clear out the seeds and guts.   Next, fill the pumpkin up with vinegar and water.  Add red food coloring for special effects!  Then, add in the dishwashing soap.  Last, add in the baking soda.  
Step back, observe and prepare to erupt!  An extra bonus if you tie in a Social Emotional Learning aspect to this lesson on impulsivity.  How stressors can build inside of us until we erupt like a volcano.    
6. Salt Crystal Pumpkins
A new pumpkin science activity for me is the Salt Crystal Pumpkins I found on SteamSational: STEAM Activities for Kids.  If using real pumpkins isn't your thing or an option for you, then this is a great substitute!  For this activity, you will need small decorative toy pumpkins!  Pair the Fall and Science when you learn how to make salt crystal pumpkins!
This "Halloween Launchers" Challenge is a version of the Once Upon a Stem ETTC resource.  Within this version, you will get the STEM Journals, Teacher's Guide, and grading rubric.  Not only does this resource provide hands-on learning, but it is fun and engaging as well! 
If you enjoy the Pumpkin Launchers resource, then you will definitely want to check out Education to the Core's entire bundle!  Check out the entire bundle of Once Upon a STEM Story Challenges for differentiated activities, teacher guides, vocabulary and so much more!  Since it is such an amazing resource, we added a Once Upon a STEM Story Challenges Volume 2! 
8. Rotten Pumpkin Experiment 
For anyone that has ever "carved" a pumpkin you know that in a short time span it will begin to rot.  If you also know anything about me, I LOVE to pair an activity with a story!  Well, we are in luck because check out Pumpkin Jack by Will Hubbell!
Your students get to observe the process of decomposition first hand.  Together as a class carve out a pumpkin.  Make daily, weekly observations to notice any differences in the pumpkin.  Decomposition is all about rotting and decay, so be prepared for your pumpkin to begin breaking down over time.  Mold and bacteria, along with other organisms, are expected.  So after a period of time, it may be best to move the pumpkin to an outdoor location when appropriate. 
I am planning this month to pair this activity with Pumpkin Science Activity 1 – Pumpkin Life Cycle, so we can begin from an initial seed all the way through the cycle of decomposition.  
If rotting pumpkins isn't your forte, how about attempting to preserve them?  Check out this tidbit of how to make your pumpkins last longer!  You can even extend this activity by having children make some hypotheses of their own.  Besides the bleach that is mentioned in the article, identify some other materials/liquids to use. Using several pumpkins, try lemon juice, vinegar, soda, water, etc. Have students keep a log of which item preserves the pumpkin the longest.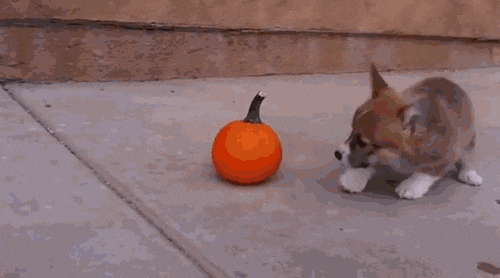 Pumpkin Science Activity 10. Pumpkin within a Pumpkin
What a great culminating activity than to plant your own pumpkins!  By pairing so many of these pumpkin science activities together you can create an entire unit for the Fall months!  By starting off with the Pumpkin Life Cycle to the Decomposing activity you can end this unit by utilizing one more piece of the pumpkin…. The seeds!  
Since we learned that pumpkins will eventually decompose, what better natural way than to use them as a vessel for planting?  Place some dirt and soil inside a hollowed-out pumpkin.  Add the pumpkin seeds to the dirt, water, and wait.  The pumpkin seeds will use the nutrition from the pumpkin source to grow!   How cool is that!?
Bonus Pumpkin Activity – Pumpkin Playdough
Well, I couldn't just leave you there without a little bonus activity!  When I was talking about all the different recipes and activities my mind kept wandering to one of my favorite classroom "cooking" activities – HOMEMADE PLAYDOUGH!  The thing I love most about this recipe is that it is a No-Cook Pumpkin Playdough recipe!  It also is all-natural and smells great!  
I hope you enjoyed my little taste of Fall with these 10 Pumpkin Science Activities!  It is hard to believe that it is Fall already, but I do have to admit it is one of my favorite seasons.  I love the cool air, putting on a cute light jacket, and more!  Have you ever thought about bringing the fall into your classroom?  I cannot wait to hear about some of these cool pumpkin science activities!  Let us know which ones you tried or are planning to try! (pictures are even better 📸)
Written by:  Christopher Olson
At Education to the Core, we exist to help our teachers build a stronger classroom as they connect with our community to find trusted, state-of-the-art resources designed by teachers for teachers. We aspire to be the world's leading & most trusted community for educational resources for teachers. We improve the lives of every teacher and learner with the most comprehensive, reliable, and inclusive educational resources.
If you enjoyed what we have to offer at ETTC, be sure to join our email list, so you won't miss a beat. We are here to help with all your resource needs. Become a Premium Member of Education to the Core and receive immediate access to thousands of printable activities. For one small monthly or annual fee, everything ETTC can be at your fingertips all of the time.
Comments
comments