Are you looking for some new class rewards to pair with your classroom management system?  What if I said, are you looking for FREE class rewards?  Here is the list for you! Some of my personal favorites from this list include #7, 8, 17, 21, and 28!  Some of my students' favorites are: #1, 2, 3, 4, 5, 6, 7, 8, 9, 10, 11, 12, 13, 14, 15, 16, 17, 18. 19, 20, 21, 22, 23, 24, 25, 26, 27, 28, 29, 30, 31, 32, 33, 34, and 35!
It was important for me to make sure that I included a variety of free rewards for you!  This list covers individual free rewards for those moments to positively praise individual students for going above and beyond following your expectations!  There is a section for whole-class free rewards that the entire class can work towards.  Last, but not least is a section that works in a virtual setting!  The virtual section includes both individual as well as whole group rewards.  These rewards can also work in a brick-and-mortar setting, so make sure to check it out even if you are not virtual.
Individual Free Rewards
Reward 1 ~ Read a Book to Another Class 
Not only does it provide additional reading practice, getting the opportunity to read to another class is just super exciting!  Students will love the opportunity to read to a younger grade or even to a past teacher's class.  Their old teacher will love it too!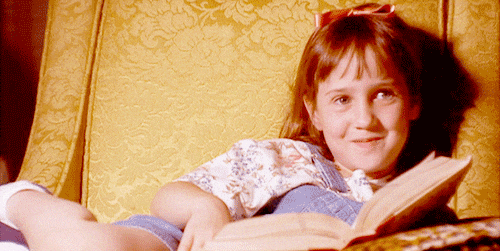 2 ~ Be Featured on a Photo Recognition Board
You can dedicate an entire bulletin board or part of one in the hallway for a recognition board!   Display students' work and/or photos of themselves to display!  Keep in mind student comfort as well as confidentiality if families do not want their child's photo taken or shared.
3 ~ Choice of Line Leader or Caboose
Who doesn't love to be first or last in line!?!
4 ~ Borrow the Principal's (or Teacher's) Chair for the Day
For an extra special reward, students can sit in your chair or even borrow the Principal's chair for the day!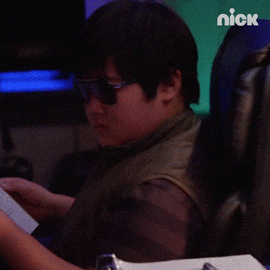 5 ~ Lunch Bunch 
Depending on how your school runs lunch this can look a couple of different ways. The student can have a choice of where to sit and sit next to a friend.  Students can also have the choice of inviting you, their teacher, to lunch with them as well!  
6 ~ Free Homework Pass
Who said no homework tonight!?  This guy…right here!  Students can earn a free homework pass to get out of homework.  Or use it in case of an emergency if they forgot!
Reward 7 ~ Be the Illustrator
Ever dream of being an illustrator of a book?  Here is your opportunity!  Not only do you get to draw on the chalkboard or draw during class!  You get to illustrate the story that the teacher is reading aloud to their classmates.  I like to provide special paper to the student to do this so we can keep the illustrations for future use.  I laminate their illustrations and include them within our classroom library.
8 ~ Get a Drink from the Cold Fountain
Yes, there is always the favorite fountain in the school that is better than the others!   Try to deny it! 🙂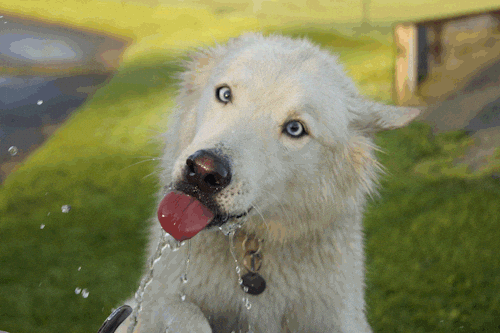 9 ~ Class Helper for the Day
The class helper can be whatever you want it to be!  Whether they can help pass out papers, sit near the teacher during read-aloud, erase the boards, collect items or a combination of all!
10 ~ Positive Phone Call Home
Students AND families will enjoy this reward!  Make a phone call home with the child present to provide some positive news.  If appropriate, the child can even get on the phone to talk to their family and receive even more praise.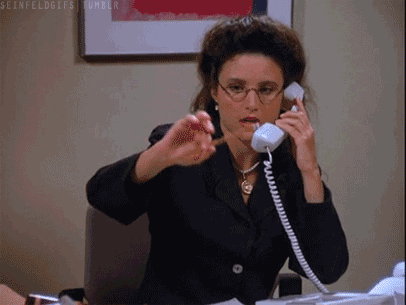 11 ~ Sit at the Teacher's Desk 
You can decide on a specific time frame that the student can sit at your desk to work.  This can be a half-hour to the entire day!
12 ~ Write with a Special Pen or Pencil for the Day
If you already have special pencils in your classroom, you know the ones with wiggle eyes, fuzz, characters on top, here is your chance to use them!  If you do not have them…DON'T WORRY!  I am not telling you to go out and buy them, remember this is a FREE REWARD blog!  Did you ever provide a PEN to a student to use?!?   Their mind is blown!
Reward 13 ~ Free Admission to a School Event * 
Often, with school permission, you can get a free ticket to a sports game or admission to an art show or drama presentation.
* A word of caution on this one…   Keep in mind the students' families when providing this option or reward.  Sometimes due to work schedules, transportation issues, or other events outside of a student's control will deny them attending these types of events.   Please don't provide this reward unless you absolutely know that it is feasible for your student.
14 ~ Assist with the Morning Announcements
With principal permission, your student can earn the opportunity to help with announcements.  Whether they hop on to join in with saying the School Pledge, Pledge of Allegiance, or a Morning Message…it is just so exciting!
15 ~ Keep a Stuffed Animal or Small Toy on their Desk 
Students can earn the opportunity to bring in a small toy (figure, lego piece, fidget toy, etc.) or stuffed animal to keep on their desk.  There is an entire classroom management tool called Desk Pets if this reward system appeals to your class this year! 
Group Rewards for the Entire Class
16 ~ Dance Party 
Turn on those favorite tunes from KidsBop or bring in your favorite playlist!  Check out "Clean" 80s music for the classroom on YouTube for some classics!  You'll be surprised at how many of these your students know!  "Clean" pop music is another option… you'll never guess that the 'Macarena' is making a comeback!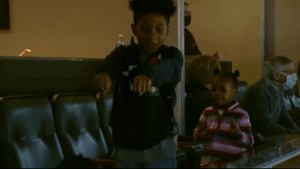 17 ~ Pajama Day
Students and teachers alike will enjoy a pajama day!  Just to be comfy while working in class goes a long way!
18 ~ Movie Day 
If you have an extra bag of popcorn lying around, start popping for a movie afternoon!   You can pair a movie with a story you are reading for a compare/contrast opportunity.
Reward 19 ~ Extra Computer Time 
If you have a classroom set or access to individual Ipads/computers, students can earn extra computer time!  If you do not, perhaps you can talk with the computer teacher to see if there is a block of time to bring your class to the computer lab instead?
20 ~ Additional Recess or Added Time for Recess
Always a fan-favorite!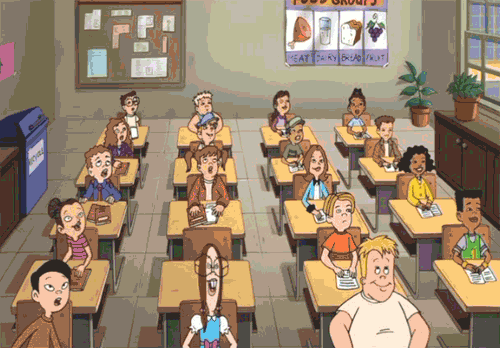 21 ~ Have Class Outside 
I personally LOVE this reward for myself.  Grab clipboards and a pencil then head outside to have class.  I love reading with my class outdoors or have my students work in small groups while outdoors.
22 ~ "Free Time" at the End of the Day
The options are truly endless with free time!  Students can play games, draw, or just relax and chat with a friend.
23 ~ Walking Field Trip to the Community Library 
If you are lucky enough to have a Community Library within walking distance of the school, then here is your chance to use it together!   Take a stroll (with parental permission) on a nice day.  Many community libraries will have a librarian read to your class and sometimes complete an activity with them (with advance notice)!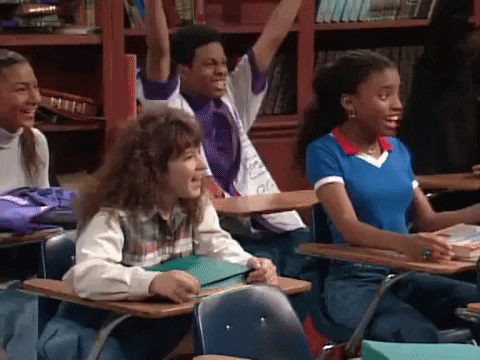 24 ~  Change the Classroom Layout and Allow Students to Sit Wherever They Want to
As a reward, students can pick their new seats in the classroom!   I like to have the discussion of "choose wisely" when doing this.  We talk about a good seat choice and what that looks like.  "Even though we want to sit next to our best friend, make sure we choose a good seat where we won't get in trouble for talking!"
Reward 25 ~ Dress Up Days
Your class can take a vote on a Themed Dress Up Day!  Themes can include wearing a specific color, favorite book character, favorite food, or even old Halloween costumes, etc.
Virtual Free Rewards (for Individual or Whole Group Use)
26 ~ Positive Specific Praise 
Positive, specific praise goes so far with students!  I always say positive specific praise is like an exclamation point.  It is yelling "HEY!, Look at this, this is important!"
27 ~ Earn a Pass to the Zoo, Aquarium, or Museum  
Check out some of these Live Zoo Cameras, Aquarium trips, or trips to the Museum.
28 ~ Digital Roller Coaster Ride
YouTube has some amazing Virtual Roller Coaster Rides!  They are as if you are sitting in the front seat of the coaster.  Toss your hands up and prepare for an amazing ride!
29 ~ Class DJ
Choose the songs you listen to throughout the day whether to work to or morning GoNoodle songs.  To make this a little easier to manage, I had my student choose a general genre (Pop, 80s, Kidsbop, etc.).  I found a playlist of that type of music on YouTube to play while students were working.  The "DJ" would then give me a thumbs up to keep listening to the song, or they can provide you with a thumbs down if they would like to skip that song on the playlist.  This worked out well because the work still continued and the students weren't calling out or talking about each song.  
30 ~ Student Choice of Class Read-Aloud
Allow your student to choose the book you read for Read-Aloud.
Reward 31 ~ Introduce a Family Pet 
This was one of my students' favorites while we were virtual!  As a reward, students were able to choose the opportunity for a show and tell.  A show and tell of their PET!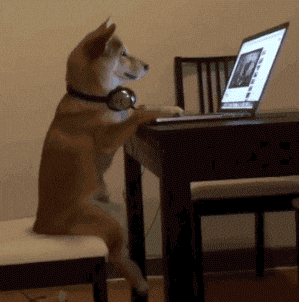 32 ~ Wear a Hat to Class 
Students can wear their favorite or silly hat to virtual class!
33 ~ Choose the Brain Break for the Class
Choice continues to be a powerful tool on this list of free rewards!  Allow your student to choose the brain break for the day.  Perhaps a choice board with a few options like GoNoodle videos, Gross Motor Activity, Breathing Exercise, etc.
34 ~ Access to an Arcade or Arcade Games 
Speaking of choice boards, I had a virtual arcade game choice board for my virtual students.  This choice board was a simple google slide that had links to various arcade games I found on websites such as ABCya, FunBrain, RoomRecess, or PBS Kids to name just a few.
35 ~ Early Lunch
How special a student or the entire class can feel when they are dismissed early for lunch!  You can have a specified amount of time to dismiss the student or class, like 10 or 15 minutes early.
You definitely won't break the bank with these 35 Free Rewards for Your Students!  What were some of your favorites?  Let us know in the comments below!  Do you have any other free rewards that you utilize within your classroom?  We would love to hear them!   Remember, you know your students best and what they will enjoy and want to work towards.  Let this list be more of an inspirational list to pick and choose when you want to use!   Have a wonderful school year!
Written by – Christopher Olson
At Education to the Core, we exist to help our teachers build a stronger classroom as they connect with our community to find trusted, state-of-the-art resources designed by teachers for teachers. We aspire to be the world's leading & most trusted community for educational resources for teachers. We improve the lives of every teacher and learner with the most comprehensive, reliable, and inclusive educational resources.
If you enjoyed what we have to offer at ETTC, be sure to join our email list, so you won't miss a beat.
Comments
comments