Have you ever thought about incorporating a sound wall into your classroom?  Perhaps you were like me and wanted to, but didn't know what to do with it.  Here is our chance to learn!  
In the latest episode of our podcast, "Where the Primary Things Are", I had the opportunity to sit down with Kristin Halverson to discuss Education to the Core's newest resource: The Sound Wall! 
I purchased a sound wall three years back, and I didn't know what I was getting myself into.  I mean it was the direction teachers were going.  Teachers were showing off their sound walls on social media, like Pinterest, Instagram, and TikTok. I was like: "Hey! I need one too!".  So, I bought one and started printing everything off in color, laminating, and preparing.  Then Covid happened…
I put all the cards in a folder and started teaching in the virtual setting.  What I didn't know at that time was that even though learning was happening virtually I still could have used that sound wall!   Sound walls fit in-person learning, virtual learning, and everything in between!  What's even better is that Education to the Core's Sound Wall can be the perfect addition to your already purchased sound wall OR if you are just starting off with a sound wall for your classroom! 
Sound walls have grown increasingly popular in recent years.  For good reasons too!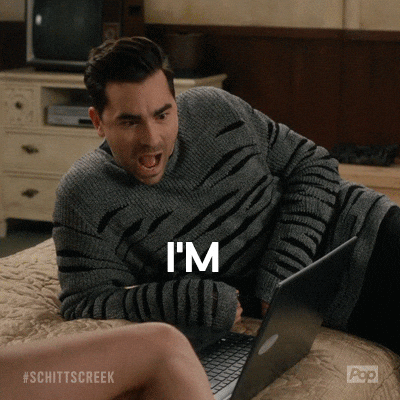 Sound walls stem from the Science of Reading where it focuses on the connection between print patterns and phonological information.  Sound Walls allow for explicit instruction of phonemes or the sounds we hear. Because those sounds we hear cannot be written, we use letters to represent those sounds or graphemes.  A sound wall pairs the speech sounds (phonemes) to the letters (graphemes).
Using sound walls, your students will have everything they need to…
Properly produce sounds.

Identify which sounds correspond to certain spelling patterns.

Read and write words that have them.
Sound Wall Vs. Word Wall Vs. Grammar Wall
There continues to be research coming out comparing the three walls: word walls, grammar walls, and sound walls.  
Grammar Walls
A Grammar Wall is a wall of words and vocabulary organized into eight parts of speech.  Students would utilize this area just like the word wall or sound wall, but a grammar wall provides the students an opportunity to understand words and how they serve their purpose in a sentence.  
Word Walls
Word Walls are teacher-centered and teacher-focused.  A word wall is often high-frequency words/sight words or targeted spelling words that are generally listed by alphabet order.  Meaning the word blue would be posted under the letter 'B' and the word 'would' is posted under 'W'.  
Sound Walls are student-centered and student-focused.  This wall is truly set up from the learner's point of view and perspective.  A sound wall is a reference tool for students that shows the English language's phonemes (individual building blocks, or smallest units of sound). It helps students focus on articulating those phonemes (sounds) and recognize and use the graphemes (spelling patterns that represent those sounds – of which there are often).
With our Teaching Trailblazers in mind, Education to the Core didn't disappoint with their newest resource of the Sound Wall! I feel that they designed this resource with ME in mind!  Because ever since our return from virtual learning and I put the sound wall up, I haven't been using it to its full potential and ETTC packed this resource with EVERYTHING!  
Teacher Info and Setup Guide
I learned I wasn't using my current wall to its full potential just from reading ETTC's Teacher Info and Setup Guide!  This guide offers examples of phoneme/grapheme words and activities, as well as how to set up the wall.  
Teachers can and should use the sound wall and our associated sound wall materials as an explicit tool for teaching and learning. Remember, students won't use the sound wall as a reference tool without you modeling that first and often! 
Phoneme Cards and Mouth Images
A huge part of any sound wall that you may have or see, is phoneme cards.  Most likely there may be some type of mouth image showing how to formulate the sound.  It is so important to Education to the Core that ALL students see themselves in our resources.  So, we made sure that a diverse range of children are included in the mouth images.  
These mouth cards are the visual representation of how to properly formulate the phonemes.  I am sure if you are anything like me, you've used the phrase "Look at my mouth" while teaching phonics!  Here is the perfect pairing.  
Phoneme and Grapheme Cards
Now, let's talk about how you spell each of those sounds.  Grapheme cards, included in this resource, have the spelling of the sound as well as an example word and example picture for each.    
One thing I think that is so cool with this resource is that it can look different in every grade!  A kindergarten wall can and should look very different than a second or third-grade wall. The kindergarten wall may simply have the phoneme card and the mouth image you choose (clipart, photo, or both). The second or third-grade wall will likely have many options for graphemes as the students would be introduced to a variety of spelling patterns for each sound. Only include those graphemes on the wall that you explicitly teach and expect your students to use.
Individual Student Desk Cards
Individual student desk cards are so nice to have for students to reference their individual sounds at their desks. These desk cards are a great reference throughout the day! 
These are perfect for independent use during writing AND reading time!  I'm also planning on printing these cards out and laminating them so I can include them in my writing centers as well!  
Click here to try our Sound Wall Desk Cards FREE!!!
Sound Wall Digital Teaching Slides
Kristin shared in our conversation that this portion of the resource is her favorite and there is no surprise why.  The digital teaching slides follow a progression of what to teach. They are 100% designed to not only be differentiated based upon student needs but your needs as well!  A really neat feature included within these teacher slides is the audio aspect.  Each slide includes an audio recording from a Speech and Language Therapist who models the appropriate pronunciations as you progress through the slides.  
Depending on what you are looking for as an educator, these slides are a "take what you need" resource.  With three different options to choose from, whatever approach you wish to take will fit the need.  
First Slide Option

Phoneme Level 

Includes phoneme mouth photo and clipart

Audio included focusing on the individual sound
Second Slide Option
Takes a step further to focus on the Word Level

Phoneme, mouth photo, and audio included.

Four Pictures (clip art) of things that have the sound within the word (whether it be initial sounds, medial, and/or final position). 
Third Slide Option
Takes it to the Sentence Level

Still includes the phoneme, mouth photo, and audio, but also has two levels of sentences.  

1) Sentence for Kindergarten and Early First Grade – includes multiple sight words and CVC words. 

2) Sentence for Late First Grade and Second Grade – includes sight words, CVC, CVCe, blends, digraphs, vowel teams, multi-syllabic, etc. 
Depending on your students, depends on how far you'll want to use this resource.  Perfect for whole group, small group, and even within the Google Classroom!  Assign those individual slides to your students virtually or provide them within work centers in person!  
Each slide offers coloring opportunities (clipart, mouth, etc.), tracing opportunities, and reinforcement of the target skill! 
Anchor Charts and Student Sorts
These might be my personal favorite part of this amazing resource!  As I was discussing with Kristen Halverson in the correlating podcast episode "Making the Most Out of Your Sound Wall"… this would have been exactly what I needed when I was in elementary school.  
I received speech services for common sound confusions and articulation concerns.  However, cute I was…. Or still may be!   Saying words like /qu-oun/ for "crayon" or pronouncing /f/ as /d/ like "Dan" for "Fan" wasn't appropriate.  
These anchor charts and student sorts directly reinforce those more common sound confusions, common ELS confusions, and articulation confusions! These anchor charts are so interactive where students and teachers can utilize them during whole group lessons. Images are included to sort on your anchor charts while you are reinforcing the skill.  By taking it a step further you can use the student sorts in your centers, small groups, or individual practice! 
Student Phoneme Work Pages
Speaking of individual practice, centers, and small group work…believe it or not here is ANOTHER great piece!  These work pages follow the same progression as the teaching slides.  Again, teachers are using whatever fits their classroom, lesson, and student needs! 
Dabbing letter of the phoneme

Write the letter or letters of phoneme 

Color clip art (phoneme is included within the beginning sounds whenever possible)

Read and Highlight the word (phonemes are located within the initial, medial, final sounds)

Read sentence and trace. 
Organizational Tools for your Sound Wall
I am super obsessed with this new resource!  However, my first thought with any new resource (especially something this large) is how in the world am I going to organize all the pieces!?!  Kristin gives us some great ideas in our podcast conversation such as…
If you want to hear even more about our newest resource, our Sound Wall, then be sure to tune in to our recent podcast episode.  "Making the Most out of Your Sound Wall" is episode 53 of Where the Primary Things Are.  Not only will you hear a breakdown of this resource, but even more ideas and activities to do with your sound wall within your primary classroom!   This is definitely one you don't want to miss hearing!
Wow!
I cannot get over that Team Education to the Core jam-packed this resource with so many components!  The first thought is, wow, how am I going to fit all of this in?  Or where do I even start with a resource so large?  
However, I couldn't have been more wrong.  This resource is manageable and user-friendly, but it also naturally lends itself to student differentiation.  If you are a paid premium member you can also find this resource BUNDLED within the premium website!  Due to the fact that this is a bundled resource within premium, it is not available to our free members.  So be sure to become a premium member to gain access!  
The variety of components included lends itself to someone who already has a wall but is also designed for someone brand new to using a sound wall. No matter the case, students with speech and language concerns, ESL students, or special education students are often included in your general education classrooms.  I often hear well; I'm not a speech pathologist, however explicitly teaching the phonemes and paired graphemes will help with your phonics instruction, reading, and writing!  Not only for the student in need but all students.
Let's see how excited you are about this resource!  How are you planning on using it within your classroom do you think?  What part do you think will be your favorite? Make sure to share those thoughts in the comments below. Once you have your sound wall set up in your classroom, be sure to come back and share a picture of it!
Remember… this resource may "sound" /A/-mazing, because it truly is!
Written By – Christopher Olson
At Education to the Core, we exist to help our teachers build a stronger classroom as they connect with our community to find trusted, state-of-the-art resources designed by teachers for teachers. We aspire to be the world's leading & most trusted community for educational resources for teachers. We improve the lives of every teacher and learner with the most comprehensive, reliable, and inclusive educational resources.
If you enjoyed what we have to offer at ETTC, be sure to join our email list, so you won't miss a beat. We are here to help with all your resource needs. Become a Premium Member of Education to the Core and receive immediate access to thousands of printable activities. For one small monthly or annual fee, everything ETTC can be at your fingertips all of the time.
Comments
comments