As I am sitting here attempting to write this blog, I am stuck.  I am having a hard time coming up with what to put on the page. Why am I having such a hard time with this one? The reason for this is that exact question.  The question of Why?  Why do I have to share with you and share with my students, the importance of Human Rights Day? Isn't this just something we shouldn't have to talk about?  
Unfortunately, I wish this was the case.  There are so many people in this world that don't have basic Human Rights.  Whether it be based upon the color of their skin, gender, sexual orientation, socio-economic status, family, background, religion, or other important traits.  It makes me frustrated, upset, and even angry that there is so much discrimination in this world.
So what can I do with this anger?  With this frustration?   Well… I can write.  I can share resources with you in hopes that we each take just one moment after reading this to think: "How can we be more equitable in our classrooms and in our daily lives?"   What can we share with our students to ensure that they will continue to grow up to adults who are more aware, more understanding, and more empathetic.  We as adults need to model that.  
"Careful the things you say
Children will listen
Careful the things you do
Children will see
And learn."  ~ Stephen Sondheim 'Into the Woods'
Human Rights Day
December is such a great month.  NO, not because my birthday occurs this month.  Not even because there are so many holidays to celebrate.  It is because December is Universal Rights Month, with a special recognition day on December 10th as Human Rights Day.  It provides an opportunity to take what we learn this month into the new year with us. 
Every human has rights. These rights are inherent and are believed to truly belong to every person, without discrimination of any kind.  
Following World World II, global leaders came together to formulate a plan to protect the rights of all people. Resulting in the creation of a set of 30 articles (or "rules").  The document is called the Universal Declaration of Human Rights (UDHR).  The UDHR was signed in 1948 to provide a common understanding of what everyone's rights are. It forms the basis for a world built on freedom, justice, and peace.
Picture Books & Read Alouds
Personally speaking, I always LOVE to incorporate a read-aloud to go with any lesson. Whether it is me reading it from a text, students reading aloud, or finding an author reading their story on YouTube. Similarly, educators are like me too and love a good book list.  Here is a great list to get us started…
Educator's Resources for Human Rights Day
Education to the Core has put equity at the forefront this year.  We continue to recognize and listen to our Teaching Trailblazers and make sure that ALL are represented and visual in not only our resources but our blogs as well.  Therefore, here are some resources to ensure you are bringing Human Rights to the forefront in your classroom!
Resources to Celebrate Juneteenth by Education to the Core
Human Rights Leaders Biography Coloring Pages, Easy History Crafts (Freebie) by Project Based Learning with Elle Madison 
Human Rights Adapted Book and Comprehension Worksheets by The Chaos Coordinator 
Social Studies Unit Study Project – Human Rights Leaders Research Activity  by Project Based Learning with Elle Madison 
4 World Human Rights Leaders Biographical Articles with Activities for ESL by Last Minute ESL 
Free Posters with Quotes – Human Rights Leaders (Freebie) by Ready to Teach Bilinguals 
Amnesty International Teaching Guides for Human Rights Education
Celebrating Indigenous People's Day by Education to the Core
Human Rights Leaders Coloring Pages, Posters, & Research Projects Bundle by Project Based Learning with Elle Madison
Research Pennant Banner Project Human Rights Leaders by A Page out of History
Human Rights Day Websites
Sometimes a read-aloud and resource is helpful, but oftentimes we as educators need a bit more. Following are some great additional resources and websites for educators.  Above all, I want to make sure you are well-equipped to bring in a plethora of activities and ideas into your classroom on Human Rights!
Be Human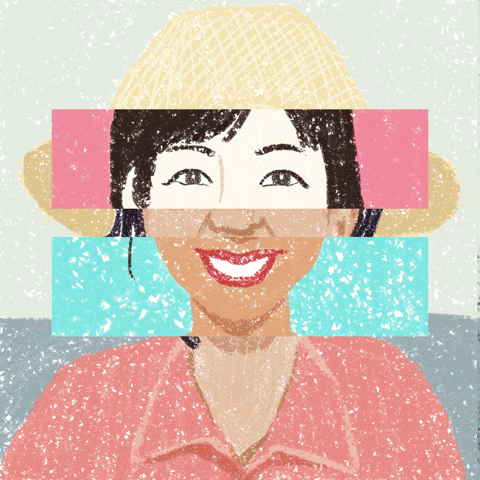 Alright, so I have to admit I was wrong.  Recognizing Human Rights Day IS something to be celebrated. Yes, this world is still full of discrimination, but I feel a shift with more and more recognizing the disparities.   My anger, my frustration, my sadness are turning into a feeling of hope.  
As was the case regarding the numerous blogs mentioned throughout this post, it is even more important to continue discussions and awareness beyond this one day or month.  To be a truly equitable classroom, we need to continue using these resources and others all year long.
We hope you find these resources helpful. As an organization, ETTC will continue to share information and resources that promote diversity, equity, inclusion, and belonging. These resources should not just be used for one month, but all year round. 
In addition, if you have resources to share with us, be sure to put them in the comments below! Together, we will work towards the goal of inclusion of everyone, fighting inequality, and being human.  
Written by – Christopher Olson
At Education to the Core, we exist to help our teachers build a stronger classroom as they connect with our community to find trusted, state-of-the-art resources designed by teachers for teachers. We aspire to be the world's leading & most trusted community for educational resources for teachers. We improve the lives of every teacher and learner with the most comprehensive, reliable, and inclusive educational resources.
If you enjoyed what we have to offer at ETTC, be sure to join our email list, so you won't miss a beat. We are here to help with all your resource needs. Become a Premium Member of Education to the Core and receive immediate access to thousands of printable activities. For one small monthly or annual fee, everything ETTC can be at your fingertips all of the time.
Comments
comments