Did you make a personal New Year's Resolution this year? Perhaps you are choosing to spend more time with family/friends, or get back to the gym.  What about a resolution or goal for your work life?  We here at Education to the Core understand the importance of finding that work-life balance.  So how about we provide a goal for you instead that we can work together with?  How about making 2022 an equitable year?! 
I made a New Year's Resolution 8 years ago to never make a resolution again (honestly, the only resolution I ever followed through with and kept).  However, I try to make a goal for myself.  This year as I reflect on the year passed, I decided to concentrate on one word.  A focus word if you will.    
My word this year is:   Equity
Probably one of the most important things I've learned during 2021 is the importance of Equity.  Equitable practices have always been important to me for many years, however, it has never taken the forefront as it has for the year 2021. However, I understand that the work doesn't stop in 2021.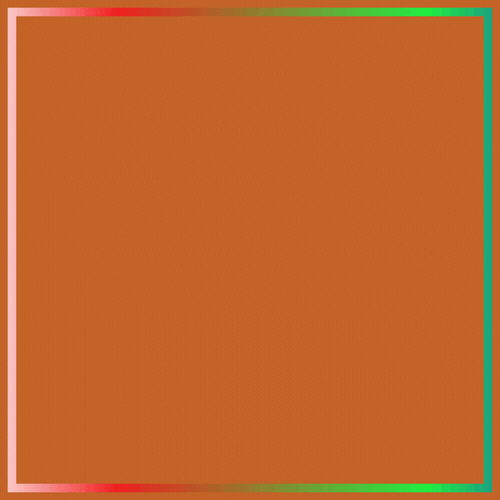 It will be a personal goal of mine this year to not only share resources with you, our Teaching Trailblazers, but to include them in my classroom as well. I'm working towards this year to be an equitable year and I hope you will join me.  It is important that we share these resources and keep each other accountable to follow through with our goals and resolutions.  That is what friends do for each other. 
I feel a shift with more and more recognizing the disparities individuals may face.  It is taking the resources and representation throughout the entire school year. Not just one month or one holiday.  I am excitedly looking forward to where this takes us as we move further into 2022. 
If you are looking for some ideas to make 2022 an equitable year, then we have a great starting point for you!  All last year we, as a team, saw the importance of representation for all within not only our resources but blog content as well.  
We will continue to focus our initiatives to ensure equitable practices as we continue throughout 2022 moving forward.  Staying open, reflective, and honest.  
Check out some of these amazing blogs for additional information, activities, and book lists.  Incorporate a few of these ideas throughout each month of the year.  Please don't wait until that "month recognition" to recognize these individuals' stories.  They are important all year long, not just a 30 day period.  
Make Winter 2022 an Equitable Season
Joining me with making 2022 an equitable year?  Let's jump right into it with some great read-aloud options!  I found some great multi-cultural titles for the season of winter just for us!  I am planning on not only grabbing some of these titles to add to our classroom library this winter but bring in some texts to pair with my upcoming lessons.  Which one of these do you have already or planning to use?

This might be my personal favorite on this list that I am most looking forward to including this winter!  The perfect text to pair with any poetry lesson.  Each short poem is included in both English and Spanish with a diverse group of children enjoying winter!
A ten-year-old boy accompanies his father for the first time on a caravan trip through the mountains of Afghanistan to the city below where they will trade their goods at the market.
When each family at the diverse Juniper Court apartment complex needs something to light up the dark of winter, the stumpy, lumpy candle provides a glow brighter than the fanciest taper, revealing the true spirit of each holiday it illuminates.
A lemonade stand in winter? Yes, that's exactly what Pauline and John-John intend to have, selling lemonade and limeade–and also lemon-limeade.  A catchy refrain? Simple math concepts? What more could an educator want in a story? 
From dawn to dusk, Carin Berger describes the perfect winter day. 
Alive with swirling snow and lots of outdoor fun, the first ten days of winter bring special gifts for a special friend. This cumulative tale will have children chanting along as they discover all the trimmings needed for the most perfect snowman ever!
After following her father into the woods to deliver a forgotten pie, Kikko finds herself in a magical world.  Animals dressed as humans having a tea party!  The perfect text for inquisitive students with an ambiguous ending for additional conversation. 
In 1962, a little boy named Peter put on his snowsuit and stepped out of his house and into the hearts of millions of readers. Universal in its appeal, this story beautifully depicts a child's wonder at a new world, and the hope of capturing and keeping that wonder forever.
Two Ojibway sisters set off across the frozen north country to see the SkySpirits' midnight dance. It isn't easy for the younger sister to be silent, but gradually she begins to treasure the stillness and the wonderful experiences it brings. After an exhilarating walk and patient waiting, the girls are rewarded by the arrival of the SkySpirits — the northern lights — dancing and shimmering in the night sky.
Two children half a world away from each other are connected in an unexpected way.  A beautiful story of how we are all connected and enrich each other's lives.
An uplifting story about a young boy overcoming his fears and embracing his new home in America after moving from the Caribbean.
By: Katia Novet Saint-lot 
Why does Amadi's mother insist he learns to read words? Why should an Igbo boy of Nigeria, who will become a great trader, waste precious time on books?  Amadi discovers the world reading can open up – especially for an Igbo boy of Nigeria.  
Set in an Arctic setting, this lyrical text introduces readers to not only a different culture but a story of unconditional parental love.  
A simple introduction to Chinese character writing. It's a wonderful day for a walk in the snow. Using snow as her canvas, Xiao Ming's mother teaches her son ten new Chinese characters.
Huy Voun Lee's focus on the similarity between writing Chinese characters and drawing pictures makes learning Chinese seem accessible. Simple mnemonic explanations help children learn and remember the character for each word. In the Snow is a great introduction to one of the world's oldest picture languages.
A little girl follows tracks outside her window after a fresh snowfall, only to realize that the tracks in the snow are her own from the day before―and that they lead her home.
As an organization, ETTC will continue to share information and resources that promote diversity, equity, inclusion, and belonging. These resources should not just be used for one month, but all year round. Together we can make 2022 a truly equitable year! 
In addition, if you have resources to share with us, be sure to put them in the comments below! Together, we will work towards the goal of inclusion of everyone, fighting inequality, and being human. 
Written By – Christopher Olson
At Education to the Core, we exist to help our teachers build a stronger classroom as they connect with our community to find trusted, state-of-the-art resources designed by teachers for teachers. We aspire to be the world's leading & most trusted community for educational resources for teachers. We improve the lives of every teacher and learner with the most comprehensive, reliable, and inclusive educational resources.
If you enjoyed what we have to offer at ETTC, be sure to join our email list, so you won't miss a beat. We are here to help with all your resource needs. Become a Premium Member of Education to the Core and receive immediate access to thousands of printable activities. For one small monthly or annual fee, everything ETTC can be at your fingertips all of the time.
Comments
comments