Would You Rather Tie Wet Shoelaces OR Wipe A Runny Nose?   How about if we asked you the choice between an Amazon gift card or a Teachers Pay Teachers gift card?  Will your choices match other professionals?  Let's find out below!  
We all love the power of choice and typically will have preferences.  However, what if both the scenarios are so tempting that it is difficult to choose just one?  What if the choices are on the other end of the spectrum and quite off-putting that it is difficult to pick either option?  This is where Education to the Core's "Would You Rather-Teacher Edition" comes into play.  
Would You Rather
Would You Rather games are becoming quite popular among children.  A simple Google search or YouTube search with "Would You Rather Brain Breaks" populates hundreds of different child-friendly options.  Would You Rather games are designed to be played alone, with family, friends, strangers, or colleagues!  Each round of the game provides typically a choice between two objects, scenarios, items for you to pick only one that you would rather have/do.  
The rules are simple:  
This game was designed to make you smile. 

Best played with your favorite beverage in the evening, coffee in the morning, or on your planning period! 

You only get one choice for each scenario!  No cheating!  

We polled our Education to the Core Trailblazers for each round.  Do you match the majority?
Would You Rather
Jack Hartmann OR GoNoodle on Repeat? 
Are your students always requesting GoNoodle songs?  Or are you a Jack Hartmann fan?  Don't worry about your choice, we are a judgment-free zone here!  Not sure who Jack Hartmann is or what GoNoodle is?  That is perfectly fine, here is a little teaser of the two for you to get hooked on!  
Our Facebook group was pretty even when it came to the choice:    
51% – Jack Hartmann
49% – GoNoodle 
An Open Coffee Bar OR An Open Bar in the Faculty Lounge?
When it comes to coffee or open bars… I'm personally torn.  I saw some great recommendations about combining the two options into one, which is pretty genius!  However, that defeats the purpose of the game now, doesn't it?  *See rules above… one choice only.   Ugh, which one will it be for you?  
Facebook Poll:  
55% – Coffee Bar
45% – Open Bar 
Lunch Duty OR Playground Duty for the Remainder of the Year? 
Okay, so you may only have a couple of weeks left of school by now.  However, you can decide this one as if we were on Day 1 (I didn't say that out loud) or from today onwards.  Your choice!   Don't forget sticky syrup day versus sunny humid days…  or Air Conditioned Cafeteria versus cool breezy playground days.  I feel some pros and cons here for each depending on what type of monitor you are feeling like today.  
Facebook Says: 
30% – Lunch Duty 
70% – Playground Duty 
An Assistant Who Organizes OR An Assistant Who Grades? 
An assistant?!? What's that?  Surprise you are getting some help within your classroom – an amazing assistant!  What will their responsibility mainly be?  To organize your files and materials or to grade?   Personally speaking, I am too Type A with organization, so I will probably have to go with grading.  
Facebook Poll Results: 
55% – Assistant Who Organizes 
45% – Assistant Who Grades
Week of Lesson Plans Written For You OR One Free Personal Day (You Write the Plans)?
This option depends completely on your personality type I think.  Would you feel comfortable with someone else writing those plans for you?  Will you pick the personal day, however, let's face it… we all know it requires way more work and planning when you are going to be out.  Which one are you going to pick? 
60% – Personal Day 
40% – Lesson Plans
$100 Amazon Gift Card OR $100 Teachers Pay Teachers Gift Card? 
Wow!  Educators really spoke up when it came to this choice with quite the majority choosing one over the other.  All of the other options were somewhat close in comparison, but this one really stood out.   If you were lucky enough to get a $100 Gift Card, where will it be? Amazon or Teachers Pay Teachers (TPT)?  Don't forget you can always check out Education to the Core on TPT with that gift card (hint, hint)!
Facebook Poll Reveals: 
90% – Amazon
10% – TPT 
Supervise A School Field Trip OR Supervise A School Assembly? 
Talk about stress!  Each option I feel brings its own amount of stress.  Personally speaking, school field trips bring on anxiety and stress.  Triple checking I packed the lunches, all the emergency contacts, first aid kit, bug spray, tissues, the list goes on.  The continued headcount throughout the entire day.   A school assembly though?  Stress that usually leads to an immediate headache for me.  Hundreds of students sitting in one enclosed area? Complaints that they can't see, too loud, in each other's personal space, bathroom breaks, crowd control.   Here is another tough choice for you, but maybe you enjoy one or the other?  That is okay too!  Don't be shy! 
Facebook Says:
80% – Field Trip
20% – Assembly
Lifetime Supply of Flair Pens OR Expo Markers That Don't Dry Out? 
Confession:  I didn't understand the hype of the whole flair pens thing at first.  I finally caved and bought a pack this school year just to see what all the excitement was about… I totally get it now!  However, when it is paired next to never dried out Expo Markers!?!  That's a tough choice, which will you choose?  
40% – Flair Pens
60% – Expo Markers 
Tie Wet Shoelaces OR Wipe Runny Noses? 
Okay, so this one always makes me laugh when I read it.  It may fall into that off-putting category, however, it is often a daily occurrence in the life of a Primary Teacher. I would be rich if I got a dollar for each time I asked a student why are their laces wet?  Also, you know you are a primary teacher when you just hear a sneeze and know exactly what you are going to look over to see… you're correct the explosion.  What will it be the laces or the nose? 
Facebook Results: 
40% – Wet Shoelaces
60% – Runny Noses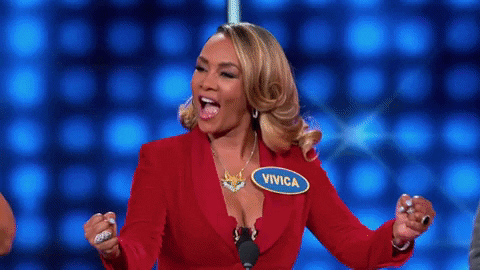 Congratulations, you made it through the game! How did you do?  Were your choices alongside the majority of others from our Education to the Core Facebook group?  Would you add any choices to our Would You Rather – Teacher Edition game?  Perhaps a Round 2 in the future?  Let's hear some of your favorite answers below and any special requests for another round.
Written by: Christopher Olson
At Education to the Core, we exist to help our teachers build a stronger classroom as they connect with our community to find trusted, state-of-the-art resources designed by teachers for teachers. We aspire to be the world's leading & most trusted community for educational resources for teachers. We improve the lives of every teacher and learner with the most comprehensive, reliable, and inclusive educational resources.
If you enjoyed what we have to offer at ETTC, be sure to join our email list, so you won't miss a beat.