Have you ever felt a year go by so slowly, but still remain a blur?   That was my reflection of the year 2021.  The year 2021 will be another year I remember in education for a long time but wish to forget.  Yet again, it was a year full of distance learning, quarantines, headaches, and more "to-dos".  Moving forward this year will probably just be a bundled time span labeled "forget me".
When thinking about the year 2021, a few words come up from colleagues, administrators, and educators in the field: 
Unprecedented 

This must be one of my Superintendent's favorite words.  I have been hearing this constantly for the past two school years now. Honestly, it's getting old.

Chaotic

Uncertain

This word resonates the most with me, personally.  Will we remain face to face in the classroom?  Will I have multiple positive outbreaks that will force me to go virtual?  What about will my students ever get to work in groups again?

Frustrating

I miss doing my fun group projects. I want my students to work in pairs, in small groups, in teams to collaborate.

Determined

I am determined to get through this year and so are you.
What have I learned this year as a teacher?  Let's face it, sometimes the truth isn't what we always want to hear. So here we go, a teacher's reflection of 2021.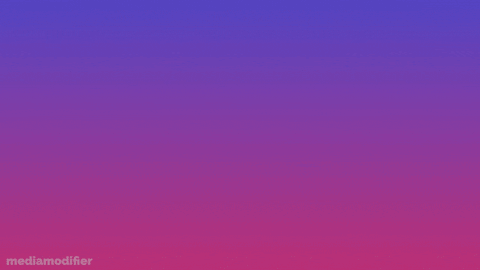 My Current State
I am not okay.  However, I can admit that.  I am struggling.  I can recognize that.  Refusing to ask for help, but I feel helpless.  The truth hurts and is often something we tell ourselves we want to know and hear, but do we?  The truth is most educators are suffering and burning out at an alarmingly high rate.  
Administrators, community members, researchers in the field are all worried about how students are behind.  How are the students affected by the pandemic?  How did distance learning affect them?   YES! This is so important to know and by no means am I saying that those facts are not important, they are.  However, who is checking in on the educators?  Nobody.  
My list of responsibilities has doubled since the pandemic began (if one can even believe that).  Even if we wanted to take time for ourselves, we can't because there are barely any substitutes!  Oh yeah, I almost forgot… admin DID tell us how to solve all of our problems –  SELF-CARE!!  
Self-Care
Yes, I just said those dreaded words educators are beginning to loathe hearing. Self-Care!  Ugh, I said it again!   Those words that I shall not speak of are a staple in administration language and the new buzzword in 2021 education.  
Wow, taking action to preserve one's mental health?  Sounds important.  Focus on one's own well-being and happiness?  Sounds important.   Oh, you are not going to provide ANY time to practice this self-care thing? Just continue adding to our plates to take up the minimal time we currently have?  Sounds about right.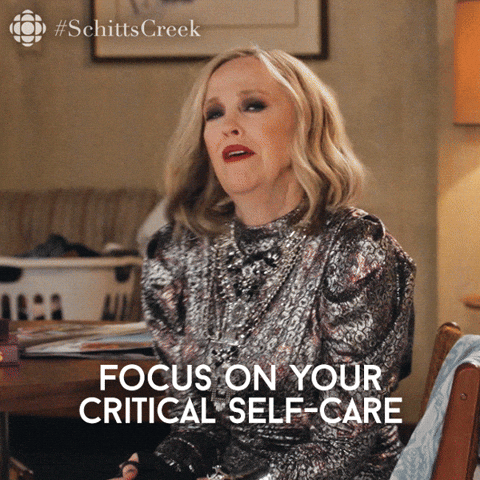 The topic of self-care to me is beginning to just be "one more thing" that I need to add to my ever-growing list during this year! Hmmm…. doesn't seem like self-care to me.
Am I sick of hearing that unmentionable phrase?  Absolutely.  However, it really is important. Realistic self-care ideas for teachers are hard to come up with sometimes.  Here are some things I am trying.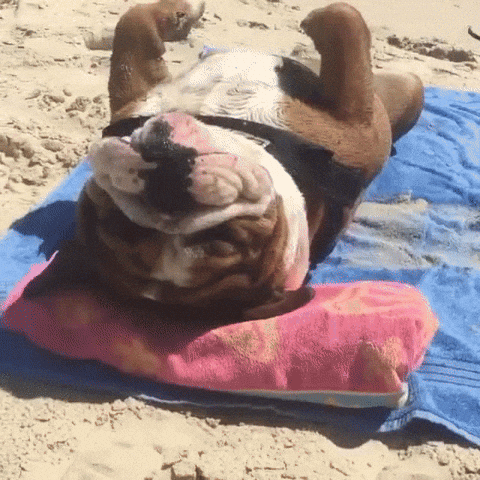 I am leaving work at work over the weekends.
Deleted my work email app off of my phone (This was a game-changer for me).
I swim more at the gym.
Drink more water.
My friends and I make it a point to have a getaway weekend once a month.
I do what I do best.  I turn to my great Education to the Core Community.
Community
I would be lost without my community this year.  Your co-worker friends and family understand your frustrations, laugh with you, and cry with you.  My outside friends keep me sane and I'm able to "get away" from work stressors.  The community of Teaching Trailblazers helps me through those rough situations changing hopeless to hopeful.
The Fearless Facebook groups have turned from total strangers to friends.  They are the TRUE saviors of 2021 for me.   Fearless Kindergarten, Fearless First Grade, and Fearless Second Grade Teachers have been there for me this entire year.  Whether I am stuck with a problem or need some brainstorming ideas – they are there.  If I am needing a laugh – they are there.  What about some validation and knowing you are not alone – they are there for that too.
Probably one of the most important things I've learned during 2021 is the importance of Equity.  Equitable practices have always been important to me for many years, however, it has never taken the forefront as it has this year for me. 
It has been a personal goal of mine this year to not only share resources with you, our Teaching Trailblazers, but to include them in my classroom as well. 
One thing that stood out for me this year is that there are so many people in this world that don't have basic Human Rights.  Whether it be based upon the color of their skin, gender, sexual orientation, socio-economic status, family, background, religion, or other important traits.  It makes me frustrated, upset, and even angry that there is so much discrimination in this world.
I feel a shift with more and more recognizing the disparities.  It is taking the resources and representation throughout the entire school year. Not just one month or one holiday.  I am excitedly looking forward to where this takes us in the years to come. 
Probably one of my favorite things about the year 2021 is that Education to the Core launched their Premium Membership.  The perfect thing about membership is that it offers two options, each for a low price!  Choose between a monthly subscription or an annual one.  Both options provide you immediate access to every single resource Education to the Core has!  
Not only has this saved me time and energy, but half of my planning is already completed for me.  I am so happy to have this option because I am already "planned" for my first week back after the holiday/winter break.  I am reviewing my rules and expectations as well as completing portions of January Packets! 
Looking towards 2022
I refuse to use a phrase like "next year can't be worse" because guess what?  That's more like a challenge anymore!  So what about 2022? 
8 years ago I made a new years' resolution. It was to "Never make another New Years' Resolution Again!". It was the only resolution I ever kept!  In keeping with that tradition, I am looking more towards a goal instead. 
I am going to choose a focus word instead of a resolution.  This focus word will encapsulate what I need to focus on or improve on this upcoming year.  Let's face it, 2021 has been rough.  Even more of a reason to focus on the positive and inspirational instead of the possibilities that lie ahead.  
You can choose a focus word with me and make sure we hold each other to keeping that focus for the year!  
Words that automatically come to mind: 
Adapt

Imaginative

Friends

Gratitude

Connect

Confident 

Growth
I am not sure I can choose just one.  At least not yet.  What will your word be? It doesn't have to be one from this shortlist.  Whatever you choose to focus on this upcoming year. Be sure to let me know in the comments below.  
2021 In Closing…
"Thanks for coming to my Ted-Talk".  Just kidding.  However, thank you for being there with me.  I am sure there are so many educators out there that are not in this boat (however sinking the feeling may feel).  There are educators out there that are just fine and that is great to hear.  Honestly, I am not saying that… that's GREAT!  However, there are many educators who are right alongside me.  Well, guess what? 
I'm going to be okay.  We all are.  That is what teaching trailblazers do best, we thrive and learn.  Learn how to cope, learn how to use our resources, to lean on our community.  Our trailblazers see the future in each and every student.
We know we are often strapped for time and resources. That is nothing new in education.  However, now we are recognizing the importance of a better work-life balance.  We are so passionate about our careers, but we need to find the time to be a parent, a friend, spouse, family member, individual.  
You, the trailblazing teacher are on the heels of change.  We are teaching through a pandemic.  We are teaching through social justice movements.  You are part of it all, rallying for a better future.  A better future for your students.  Definitely, a better future for education.  A better future for you.  
Remember… I see you, I hear you and I understand.  Be kind, Be strong, Be You!
Written By – Christopher Olson
At Education to the Core, we exist to help our teachers build a stronger classroom as they connect with our community to find trusted, state-of-the-art resources designed by teachers for teachers. We aspire to be the world's leading & most trusted community for educational resources for teachers. We improve the lives of every teacher and learner with the most comprehensive, reliable, and inclusive educational resources.
If you enjoyed what we have to offer at ETTC, be sure to join our email list, so you won't miss a beat. We are here to help with all your resource needs. Become a Premium Member of Education to the Core and receive immediate access to thousands of printable activities. For one small monthly or annual fee, everything ETTC can be at your fingertips all of the time.
Comments
comments