Are you a Summer School Teacher looking for some fun and engaging phonics activities? It doesn't matter if you are teaching summer school, extended school year (ESY), at home with your own child, or even tutoring this summer.  There are some great activities here for everyone! 
I know when I taught ESY in the past I always was searching and thinking of outside activities.  Some lessons that were highly engaging, full of gross motor ideas and that built a lot of teamwork.  Summer is a great time to reinforce those phonics skills taught during the year!    
I hope that you take some ideas from this list to try this summer!  #20 is one of my favorite activities and #17 is one of my favorite Education to the Core resources!  I hope you have a wonderful summer session and more importantly a relaxing and fun-filled summer!  You deserve it!
If you haven't already seen our Summer Packet Reviews, then here is your chance!  This comprehensive and engaging resource provides opportunities to not only practice Reading Fluency & Comprehension, Math and Writing, but tons of Phonics activities as well!
2 – Scavenger Hunt
I know I always tried to get my students outside as much as possible during the summer.  Bring your phonics lesson outdoors with a scavenger hunt!  Have students find something that begins with a certain letter.  You can also bring in blends, digraphs, and vowels into play for variety.  To extend this activity, feel free to bring prepositions into play. Direct students to stand in front of something that begins with the /sl/ sound or stand under something with the /t/ sound.
If you are teaching some review from 1st-grade curriculum or wanting to prepare your students for 1st grade here is a great resource for you!  Similar to our Kindergarten Summer Packet (Activity #1), our 1st-grade resource offers a review on essential ELA, Math, Science, and Social Studies skills with these fun summer-themed worksheets! 
Simply print, copy, and DONE!
4 – Sand Stamping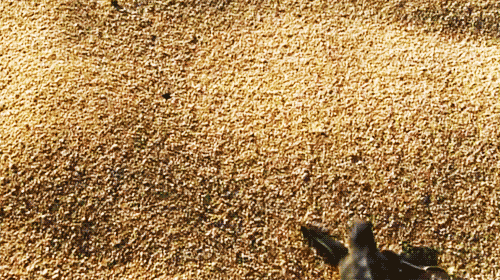 Are you having a beach theme this summer?  Take a trip to your tropical paradise with some sand activities.  You can use regular sand or kinesthetic sand for this activity.  Using letter stampers students can identify the sound or word by stamping it out within the sand.  I love this activity because it is so flexible because you can have it in a center within a large bin OR you can provide individual small pencil boxes with sand in for each student within a small group.  Students will love to stamp out the sounds and then get to erase the letter(s) with their hands!
This resource has something for everyone on both sides of one paper!  A fun and engaging way to start off is a Rainbow write activity before opening up your booklet to a passage with the identified phonics pattern.  Multiple choice and fill in the blank with short answers to practice some comprehension.  Don't forget there is some additional word practice as well inside this booklet!   
Guess what? That isn't all!  On the back of the foldable, you can see a sentence writing practice as well as a family connection activity to carry over to home! Over 200 pages of exercises for easy, no prep, print and go!
Looking for a digital version?  Check out our Phonics Booklets Digital Version!
6 – Letter Sounds Sort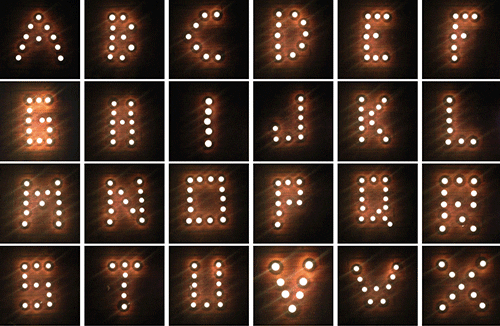 You can write the letter or phonics skills using chalk outside.  Place a hula hoop around the letter.  Your students can find items to fit the skill or you can have prewritten words or picture cards to sort for this activity.
Want to bring some poetry into your routine?  What better way than to pair it with phonics and let Education to the Core do all the work for you!  
These No Prep Phonics Poems are here for you with an updated comprehension page!  Over 200 pages of poems that are great for building fluency, working on the phonics skill, exposure to new vocabulary, and increasing comprehension skills! 
Looking for a digital version?  Don't worry we have you covered!  Check out our Digital Phonics Poems too! 
8 – Rock Families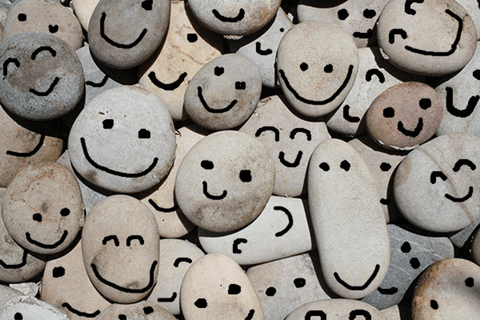 Time for a nature walk!  Get your class up and moving and go for a little walk while hunting for some rocks.  Once you find them, allow your students to use chalk to write letters on the rocks.  Have them use their rocks as manipulatives to spell out various words.  It is important to have a discussion about the dos and do nots while using the rocks.  Do spell and move, don't throw or toss! 
This bundle has all the phonics skills included!  Alphabet practice, short vowels, long vowels, digraphs, blends, r-controlled vowels, diphthongs, and trigraphs! 
With images and cards for practice, laminate them, hole punch, and secure them with a ring!  BOOM!  You're set to go with this resource for individual practice, student centers, or small group practice!
Phonics Activity 10 – Real versus Nonsense Words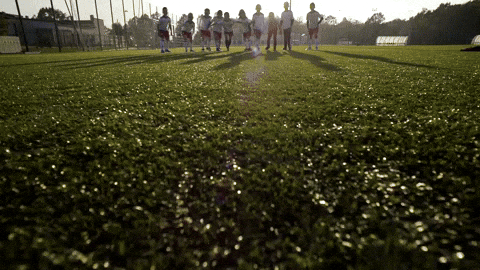 This activity is full of differentiation, variety, and fun!  You can set this game by having your students run from one end of the playing field to the other whenever you say a nonsense word (or real word – you make up the rules)!  If they hear a real word they stay in their spot, but if they hear a nonsense word being said they must run to the other end of the area.  
Another version of this game is a sorting activity, where you can have your summer cutouts with words printed on them.  Have your students sort them into two categories of real or nonsense for your literacy center!  
Last, but certainly, not least is a summer art activity.  Provide your students with a circle with the word real or nonsense on it.  The students must cut out "rays" of the sun using yellow construction paper.  Once they have their rays, they can write the appropriate words (whether real or nonsense) depending on what their sun says.  Glue it all together to make a beautiful sun! 
I love this resource because each booklet has 3 different versions!  This truly fits and adapts to each student's needs.  
One version introduces the letters with words to trace.  The 2nd version boosts sight words with a coordinating sentence!  The 3rd and final version improves fluency with two coordinating sentences!  
Whether you're looking for a resource to pair with your introduction of each letter sound or to review and practice, this is the resource for you!
12 – Phonics Paper Bag Puppets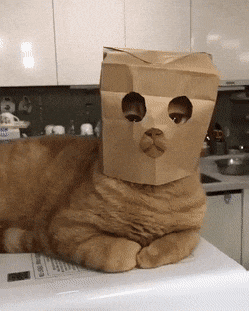 Puppets?  Why?  Because everybody loves puppets!  
My students were obsessed with making puppets out of brown paper bags this school year!  Have them make a letter/or phonics skill superhero!  Write the letter or letters on the center of the bag, then have your students be creative by writing, drawing pictures, or cutting out words and pasting pictures that would fit the skill! 
These easy print-and-go printables are a great way to extend the practice of specific phonics skills and words with your students.  With over 200 printables we have you covered for center work, individual or partner practice during morning/seatwork. 
Just teach, print, and you're SET for the year!
14 – Ice Cream Cone Word Families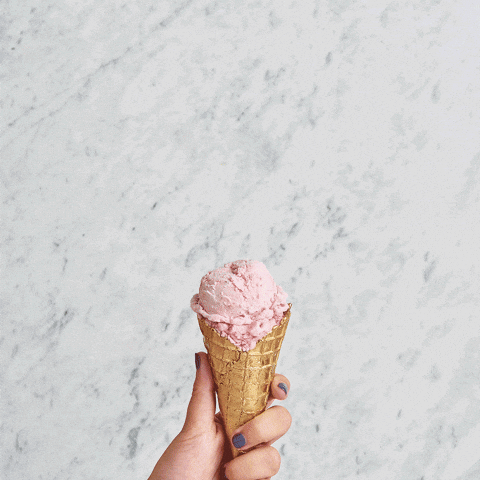 Have students help you create this resource by writing word families, digraphs, trigraphs, or blends on a cone.  Have some precut ice cream scoops with various letters or words on them.  Students will have to sort ice cream scoops to the correct cone making the perfect ice cream cone dessert!
Okay, so let's call this one 15A and 15B because I have two Education to the Core resources that I couldn't pass up to include! 
You have a Short Vowel Bundle AND a Long Vowel Bundle to choose from…wait… just get both!  
There are so many practice opportunities within these interactive printables!   Handwriting practice, word practice, writing, word picture sorts, roll and read it, cut and paste activities, bingo daubers, word posters ….and deep breath… word puzzles!   Whew, yes those are all within one resource!
16 – Syllable Hop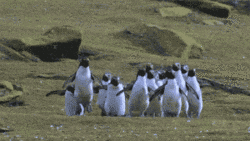 Sometimes if you ask really really nice…the gym teacher will let you borrow their supplies!  
Borrow some obstacle equipment, like cones, hoops, or small hurdles.  Have each student pick an item and then hop over it for each syllable of the word you provide.  For example, the word "marshmallow".  Marsh-mall-ow, the student would hop over the item for each syllable, for a total of three hops. 
These crowns are a hit for any early primary classroom!  Students love to decorate and wear their phonics crowns and parade around as true royalty! 
Whether it be an introduction or review these crowns offer practice for alphabet sounds, blends, trigraphs, or diphthongs!  
Each crown contains 6 pictures that contain the specific sound/phonics rule (4 of which students may write the word on the strip)  
Dance my royalty!
18 – Fishing for Phonics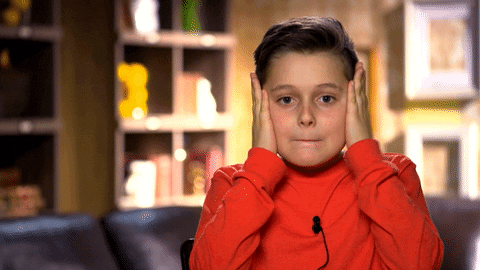 You can get as creative as you wish with this activity!  By placing cut-out fish with a paperclip on the floor "in the pond", students can head off to fish!  Yes, there are small student fishing poles you can get, or you can be artsy and create your own with a ruler, string, and a magnet!  
Once your students catch a fish, have them identify the letter, the sound it makes, or even sort it and use it in a word!
A great and fun resource for any primary classroom!  These wristbands work great for introducing each phonics sound!  Each wristband includes 3 pictures along with the spelling of each word.  
Not only do we always have you, our ETTC family, in mind, we also have our planet in mind!  We made sure to put 6 wristbands on one page so less paper to print!
Phonics Activity 20 – Fly Swatters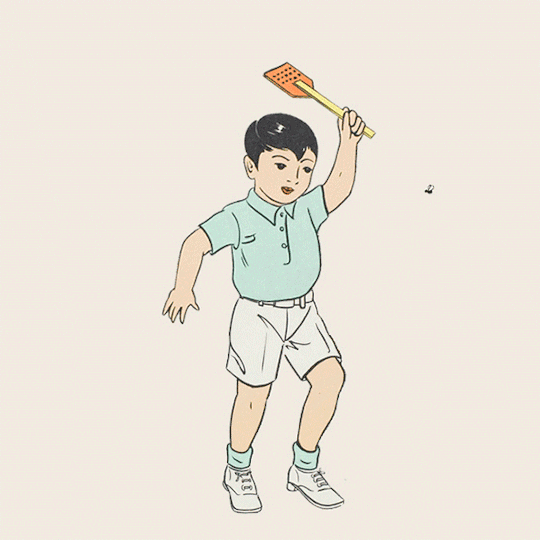 My students get so excited when I open my cabinet doors and pull out my two oversized fly swatters!  I divide my class into two teams and provide each team with a giant fly swatter.  One at a time a student from each team comes to the center of the board.  On the board, I already wrote a bunch of words with the skill in mind (long vowels, short vowels, blends, real/nonsense words, etc.).   Once I state the skill the first student to "swat" the word on the board gets a point for their team!   The rules are simple, the team cannot moan or groan, make fun of the other team or they will lose a point.  Cheering is always allowed!
Students will absolutely love this product!  These phonics watches are a hit in every primary classroom!  As you introduce or review each phonics sounds, students can have their own watch to wear!  
Each watch contains 4 pictures that contain the sound or phonics rule.  This bundle includes watches for alphabet practice, blends, digraphs, diphthongs, long and short vowels, r-controlled, and trigraphs!
22 – Water Balloon Toss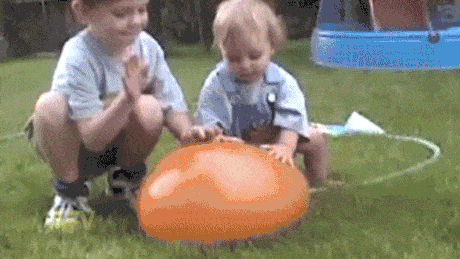 Before filling up those water balloons, write some letters or onsets on each balloon.  Fill them up with water and head on outside!  
You can do this prior to the activity or have your students do it for you, but throughout the playing area write various letters with sidewalk chalk.  Have each student take a balloon and find the appropriate letter to pair with their balloon.  Once they find it, you guessed it, they get to smash their water balloon on the letter!
This "Alphabet Write and Wipe" resource can be used as a literacy center for early primary students. Just laminate and cut!
Students will practice upper and lowercase letter formation, and then find the picture on the puzzle pieces that start with each letter. Letters up top can be easily wiped off when using a dry erase marker.
I love this product for first introducing sound fluency as well as practicing phonemic awareness.  They fit so well into a literacy center, but are fantastic for an intervention for a small group!
Are you looking for fun ways to bring some multi-sensory activities into your classroom?  Check out 13 Fun Ways to Get Reluctant Writers Writing!  This blog contains 13 different activities for some "out of the box" writing practice.  Each activity could easily be adapted to focus on a specific phonics skill.  To practice writing in shaving cream, playdough, and even salt or sprinkles!   Yes, you read that correctly….SPRINKLES!
These posters are wonderful visual tools for kindergarten and first-grade students. Each Phonics Poster includes pictures and words for the phonics patterns: alphabet posters, short vowels, long vowels, vowel teams, digraphs, diphthongs, r-controlled vowels, trigraphs, double consonants, and soft/hard sounds.
I wanted to include a FREEBIE in this list for you!  We decided to offer our Short Vowel Posters for you for free!  These are a great resource for your classroom or your writing center!
I hope you can take a few of these activities away from this list to try out this summer!  What are some that you are thinking of trying?  Let us know in the comments below!   Also, make sure to come back and let us know how they went this summer.  
I said this before, but it needs repeating… I hope you have a wonderful summer session and more importantly a relaxing and fun-filled summer!  You deserve it!
Written By – Christopher Olson
At Education to the Core, we exist to help our teachers build a stronger classroom as they connect with our community to find trusted, state-of-the-art resources designed by teachers for teachers. We aspire to be the world's leading & most trusted community for educational resources for teachers. We improve the lives of every teacher and learner with the most comprehensive, reliable, and inclusive educational resources.
If you enjoyed what we have to offer at ETTC, be sure to join our email list, so you won't miss a beat.
Comments
comments